Aug 1, 2018 NASHVILLE, TENN.
Bridgestone Americas partners with Friends of Radnor Lake to recycle tires through Tires4Ward program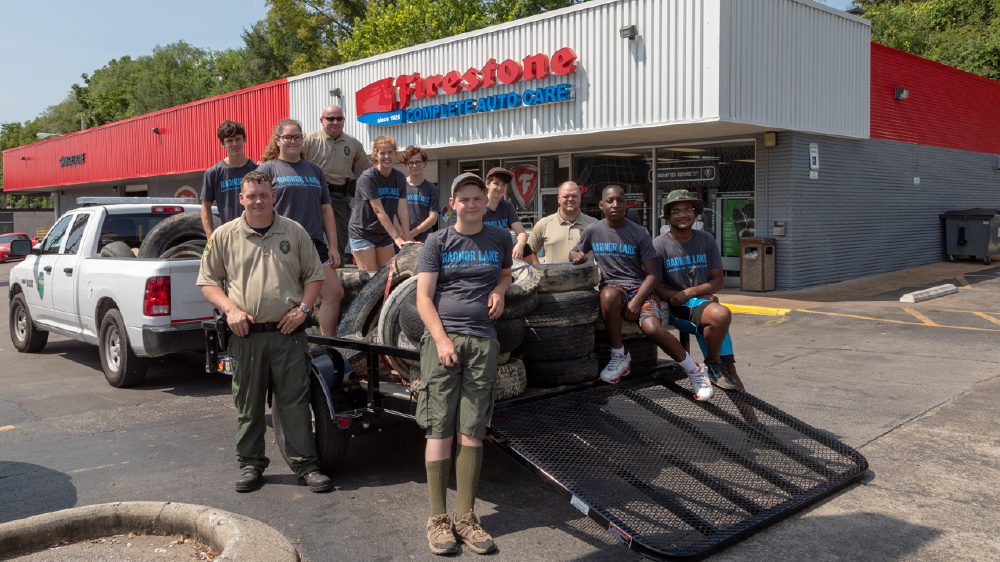 On July 20, volunteers from Friends of Radnor Lake spent their Friday morning dropping off a couple dozen tires at a Nashville Firestone Complete Auto Care (FCAC) location to be recycled as part of the Tires4Ward program.
The 14 high school interns and park staff (pictured below) pulled the tires from Piney River in Hickman County as part of a 5.5-mile clean-up event on July 10.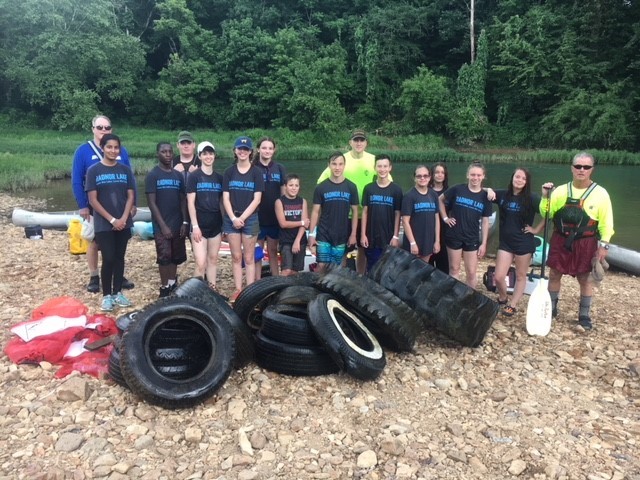 Bridgestone Americas and Friends of Radnor Lake have spent the last five years partnering to recycle more than 200 tires from various clean-up events through the Tires4Ward program. Friends of Radnor Lake is a Nashville-based organization with the mission to protect, preserve and promote the natural integrity of Radnor Lake through land acquisition, environmental education and park support.
The Tires4ward program works toward our vision for all tires to serve beneficial uses after they are removed from vehicles. The three main pillars of the program are:
100 percent of tires returned to our retail stores, including Firestone Complete Auto Care, Tires Plus, Hibdon Tires Plus, and Wheel Works store locations can be repurposed for another use;
To provide scrap tire collection and recycling for volunteer, community, river and waterway clean-ups and;
Create more beneficial end-use markets for recycled materials.
"One hundred percent of those tires are kept out of landfills," said Jim Demouy, Vice President, Environment, Health, Safety and Sustainability (EHSS), Bridgestone Americas, in an interview with WZTV. "They are all repurposed in a way that prevents them going to a landfill and we get a beneficial use in society out of them."
The Tires4Ward program falls under the Environment Priority Area of Our Way to Serve, helping to ensure a healthy environment for current and future generations.