Aug 6, 2018 NASHVILLE, TENN.
Bridgestone Americas hosts Women in Technology of Tennessee event as part of sponsorship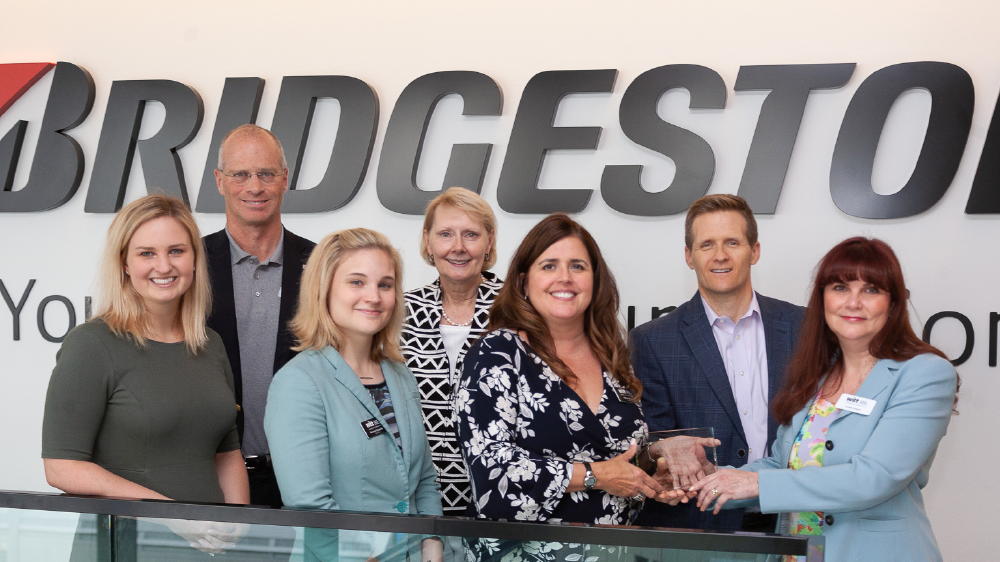 Women play a critical role in the automotive industry, not only as consumers, but also in the workforce.

Stefano Mezzabotta, chief information officer, Bridgestone Americas

BSA IT and HR Talent Acquisition have partnered together to create a sponsorship with Women in Technology of Tennessee (WiTT), a nonprofit organization dedicated to creating opportunities for women to advance and succeed in technology careers.

Through the sponsorship, Bridgestone hosted a WiTT event at Bridgestone Tower on Tuesday, July 31. The event brought female technology professionals from across Middle Tennessee together to learn about Bridgestone and hear from company leaders. Also in attendance were several employees in IT- and technology-related roles at Bridgestone, as well as members of the Bridgestone Women's Initiative Network (BWIN) leadership team.
Shannon Quinn, President, Original Equipment (OE) sales, U.S. and Canada, was the featured speaker at the event and spoke to those in attendance about her career in the automotive industry as well as the important role women play in the industry.
"Women play a critical role in the automotive industry, not only as consumers, but also in the workforce," said Quinn[SC1] . "It is exciting to work with WiTT to introduce more women in Tennessee to the automotive industry and specifically to Bridgestone."

BSA IT and HR Talent Acquisition also established a mentoring program with WiTT, which was introduced at the event. The program provides an opportunity for women in Middle Tennessee to learn from technology professionals at Bridgestone.

"We are committed to cultivating and supporting talented female leaders in pursuit of technology-focused careers," said Stefano Mezzabotta, Chief Information Officer, Bridgestone Americas. "We look forward to partnering with WiTT to help provide resources for women interested to grow as technology professionals."

WiTT is a community of female professionals committed to promoting women in technology through scholarships, internships, education, community outreach and networking. Through the partnership, Bridgestone will help support the WiTT mission, while directly reaching female technology professionals in Tennessee.​