Jun 14, 2018 nashville, tenn.
Bridgestone Operations Center hosts anniversary celebration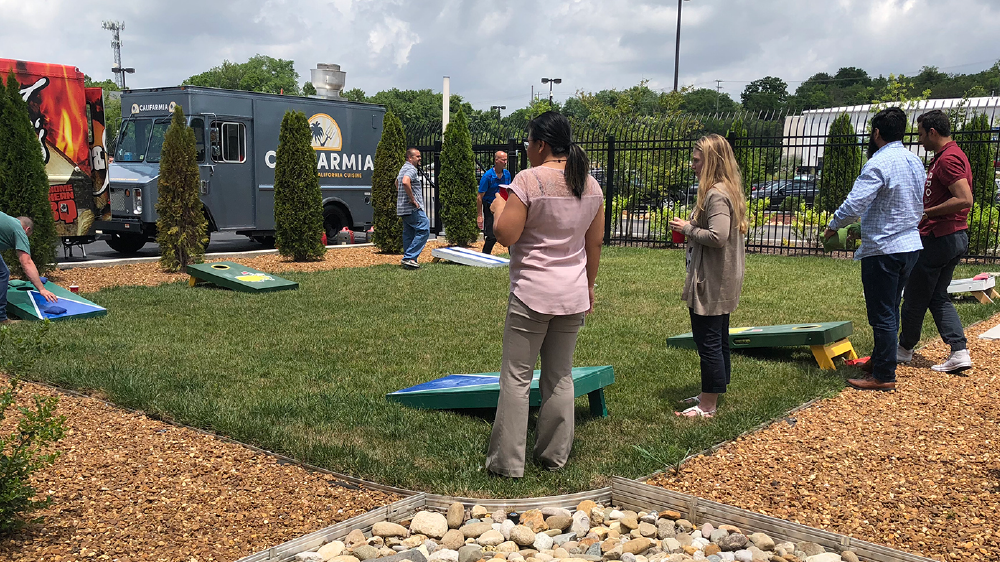 Employees at Bridgestone Operations Center came together Tuesday to celebrate the one-year anniversary of the location opening on June 12, 2017.
The building-wide celebration included food trucks, a photo booth, desserts and games such as cornhole. In addition to celebrating the anniversary of the building opening, it was also an opportunity to thank employees for their patience throughout the roof replacement process at the facility.
Three food trucks were located in the courtyard area of the building and a fourth food option was in the café. All food and beverages were provided complimentary to employees.
Located in Antioch, Tennessee, the BOC is comprised of employees in Shared Business Services, BSA IT, Human Resources, Indirect Tax, Commercial Support and Consumer Support.​​