Sep 1, 2018 NASHVILLE, TENN.
ATC employees represent Bridgestone Americas at the Akron Pride Festival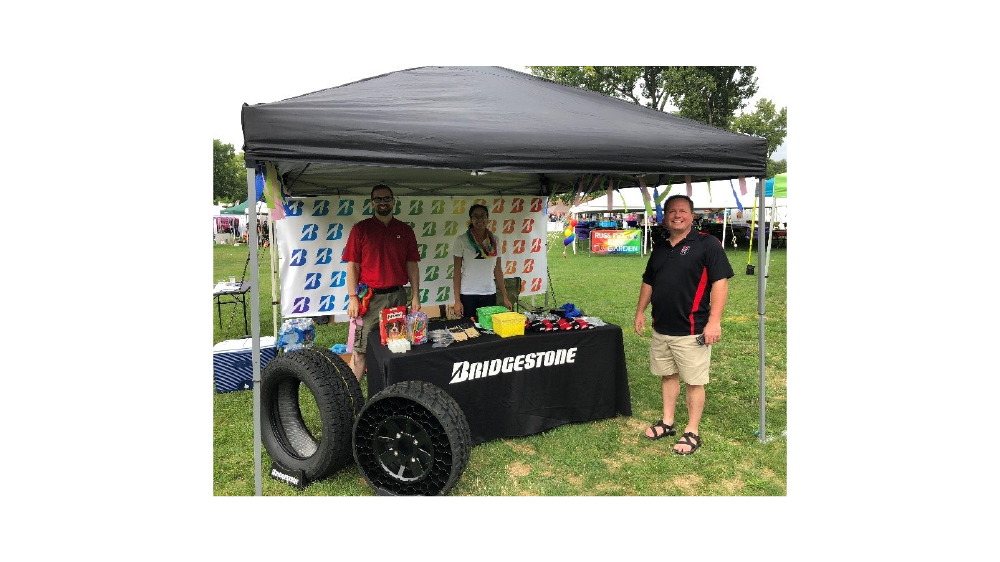 For the second consecutive year, Bridgestone Americas sponsored the 2018 Akron Pride Festival, an open celebration of music, entertainment and information focused on promoting equality and inclusion of all people. Last year, Akron hosted its own Pride Festival for the first time and Bridgestone is proud to have been a sponsor in both 2017 and 2018.
This year's event took place on August 25 in Hardesty Park and featured more than 150 exhibitors and vendors, performances and a headline concert from Australian musician, Betty Who. The event kicked off with a March for Equality, during which Dan Horrigan, Akron Mayor, spoke to reaffirm Akron's support of equality for all.
Approximately 300 visitors stopped by the Bridgestone booth to learn about new products and technology, enter for a chance to win a gift card to Firestone Complete Auto Care (FCAC) and pick up free Bridgestone and Firestone promotional items.
Thank you to all who participated for your efforts promoting diversity and inclusion and demonstrating Our Way to Serve!