Sep 6, 2018 NASHVILLE, TENN.
ATC employees receive thank you notes from students following McEbright CLC Fill the Backpack project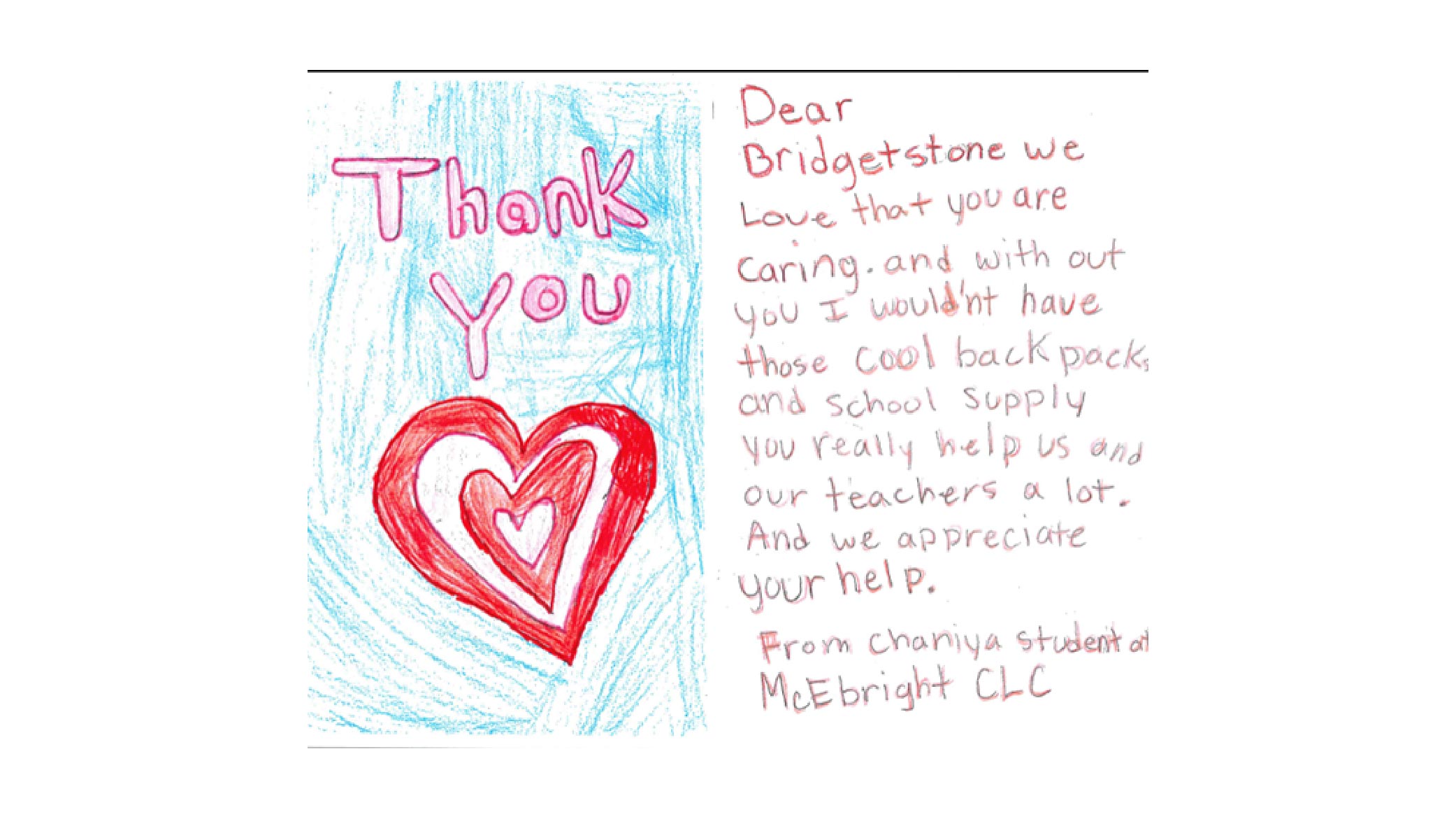 Akron campus employees recently collected backpacks and school supplies for all 288 K-5 students at McEbright CLC through the Fill the Backpack project. The backpacks and school supplies were delivered just in time for the first day of school on August 21.
When the Bridgestone truck arrived at the school, teachers, principal and staff, as well as representatives from the United Way gave Bridgestone volunteers a standing ovation as the items were moved to the designated classrooms.
An additional thank you arrived in the mail a couple weeks later – two packets of thank you notes from the teaching staff and students.