Jul 18, 2018 nashville, tenn.
Aiken County employees build wheelchair ramps in partnership with United Way of Aiken County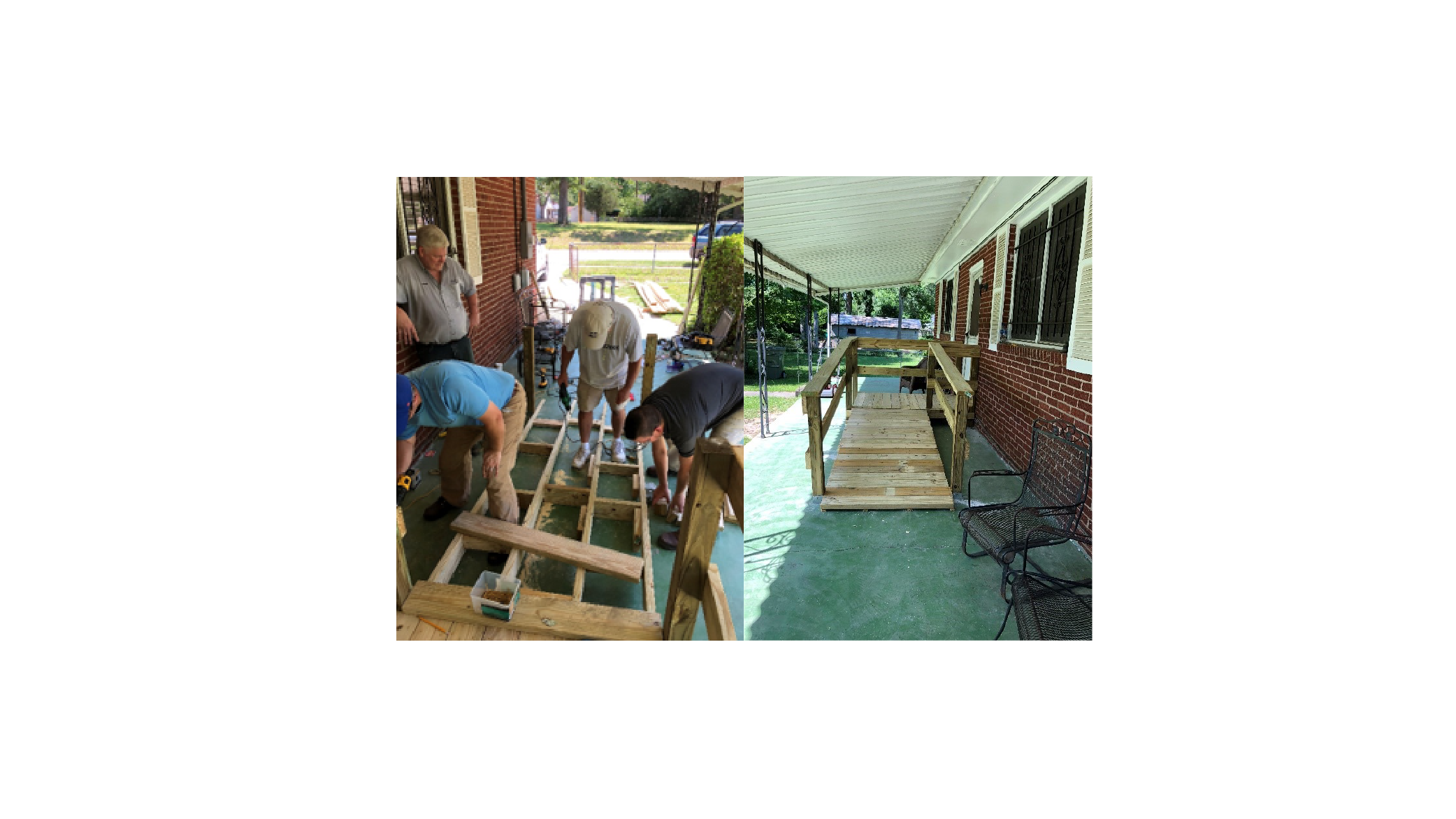 On June 28, Quality Assurance teammates from the Bridgestone Americas Tire Operations (BATO) Aiken County Passenger/Light Truck Tires (PSR/LTR) Plant built two wheelchair ramps for local residents in partnership with United Way of Aiken County's Project Vision. The project included a full day of community outreach and service to those in need.
Established in 1996, Project Vision provides low-income, disabled and senior citizens in Aiken County with essential home repairs. The organization aims to improve self-sufficiency of homeowners and ensure their homes are safe and habitable by reducing hazardous situations. Volunteers from Project Vision help with wheelchair ramp installations, roof repairs, yard work, floor repairs, handicap modifications including grab bars and handrails, as well as minor plumbing issues.
We are proud of our Aiken employees for their efforts to demonstrate Our Way to Serve!​