On April 29, the Hibdon Tires Plus team sponsored the Oklahoma City Memorial Marathon and showed support to the community in a big way. In its 18th year of honoring the victims of the 1995 Oklahoma City bombing, the event has grown to become the third largest marathon in the country, hosting nearly 25,000 runners this year.
From Throughout the two days leading up to the event, Hibdon Tires Plus teammates greeted runners, fans and members of the general public at the Fitness & Health Expo.
The Hibdon Tires Plus team handed out 5,000 athletic drawstring bags, air pressure gauges and lip balm—all branded with the Hibdon logo. More than 1,000 visitors also entered the drawing for a $500 Hibdon Tires Plus gift card and, as it turned out, the winner was very much in need of new tires.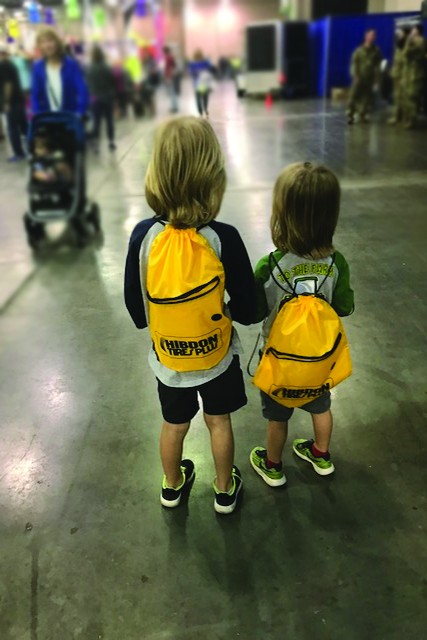 Bridgestone Retail Operations (BSRO) operates 26 Hibdon Tires Plus locations across the state of Oklahoma, and this is just one of the ways that BSRO stores continue to fulfill their vision to be the most trusted provider in tire and automotive care in every neighborhood they serve.