May 4, 2018
Chris Karbowiak receives 2018 Apollo Award for Communications Leadership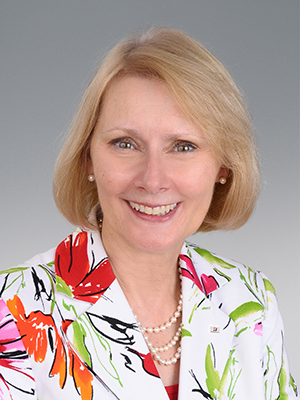 Chris Karbowiak, Chief Administrative Officer, Chief Risk Officer and Executive Vice President, Bridgestone Americas, received the 2018 Apollo Award for Communications Leadership from the Nashville chapter of the Public Relations Society of America (PRSA).
The award is given to a Middle Tennessee leader who exemplifies the public relations functions within their organization, though this is not their primary responsibility. Chris currently oversees all Bridgestone Americas risk and reputation management departments including communications, environmental, corporate security, safety, industrial hygiene, internal audit and government relations.
Chris was presented with the Apollo Award at the 32nd annual PRSA Parthenon Awards. She was recognized as a community leader who has demonstrated an unwavering commitment to Bridgestone and the larger Nashville community to help it become the thriving city it is today. Past recipients of the award include former Governor Phil Bredesen and former Tennessee Titans Coach Jeff Fisher.
The BSA Communications Team was also awarded two Parthenon Awards and two Awards of Merit.