Jan 8, 2018
CFNA recognizes teammates for community involvement efforts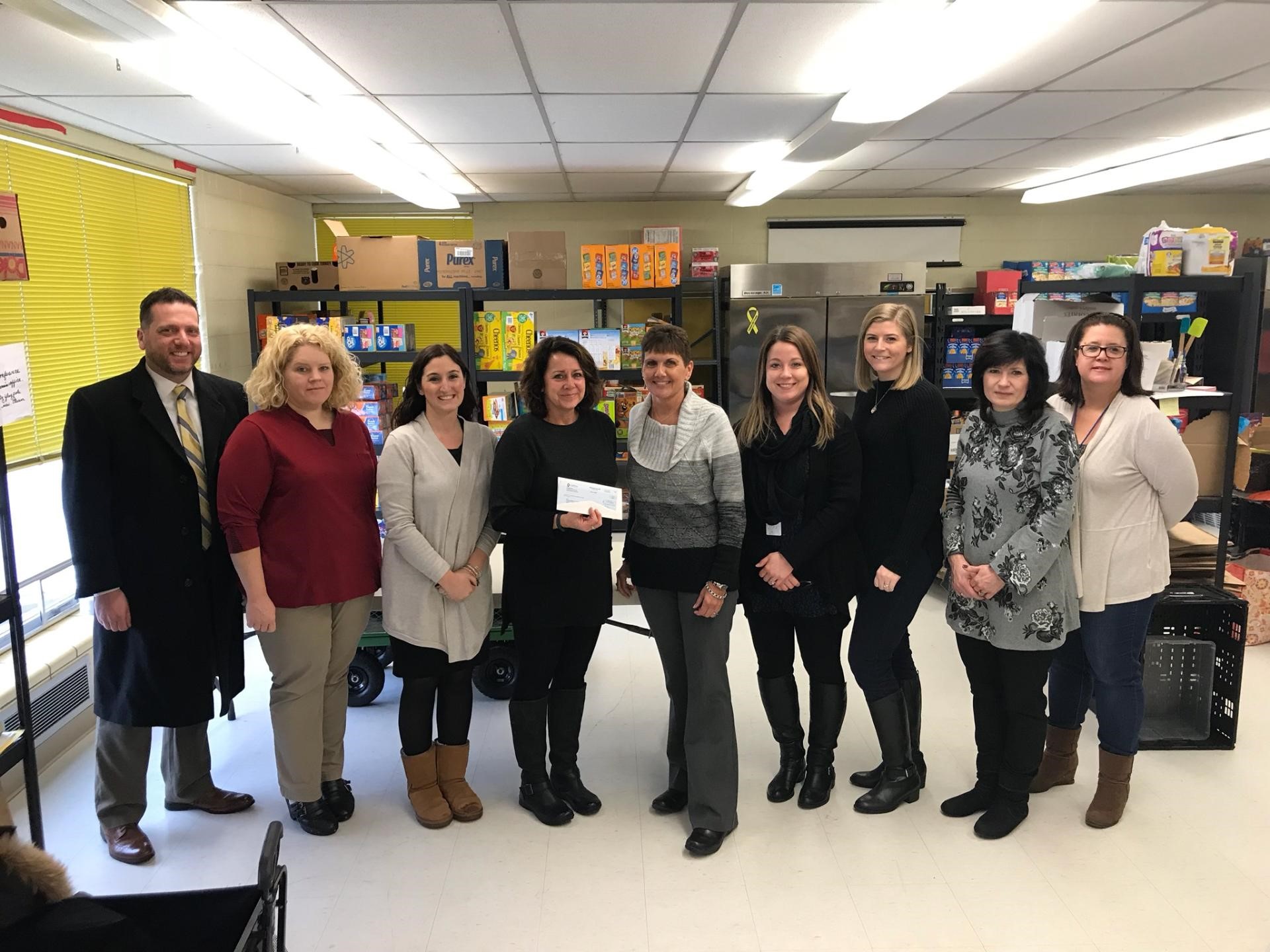 ​Credit First National Association (CFNA) takes pride in community involvement, which directly aligns with Bridgestone's refined commitment to corporate social responsibility, Our Way to Serve. CFNA's 2017 community impact totaled approximately $106,000 in contributions, largely attributed to teammate generosity.
Here are some of the ways CFNA has served the community:
CFNA's partnership with the City of Berea supports the city's Backpack Program, which provides assistance to children in need within the local school district. Every two weeks, CFNA teammate volunteers purchase food items and deliver them to the outreach center for distribution throughout the school district.
CFNA's annual United Way Pledge Drive ended last November with 200 teammates collectively committing to donate more than $20,000 in 2018.
To help eliminate hunger in the community, CFNA donated $10,000 to both the SCAN Hunger Center and Audrey's Outreach last year. Both organizations are hunger centers that provide services to the financially disadvantaged in the area. CFNA further supports Audrey's Outreach by providing volunteer labor to move and transport food items on an as needed basis.
CFNA also provided financial support last year to organizations such as the Boys & Girls Club of Greater Cleveland, Habitat for Humanity, CHN Housing Partners, The City Mission, America SCORES, and other nonprofit institutions within Cuyahoga County.
"As an organization, CFNA strongly believes that a meaningful commitment to our community builds a better world and a brand that makes us proud. It's especially rewarding knowing that our community involvement efforts are reflected throughout the enterprise and align with Our Way to Serve," said Brian Zempel, President and CEO, CFNA. "I am extremely proud of our teammate dedication, hard work, and generosity throughout the past year and have no doubt we will see the same level of ongoing support and engagement in 2018."