Mar 19, 2018
Bridgestone Retail Operations surprises and delights two customers with dream cars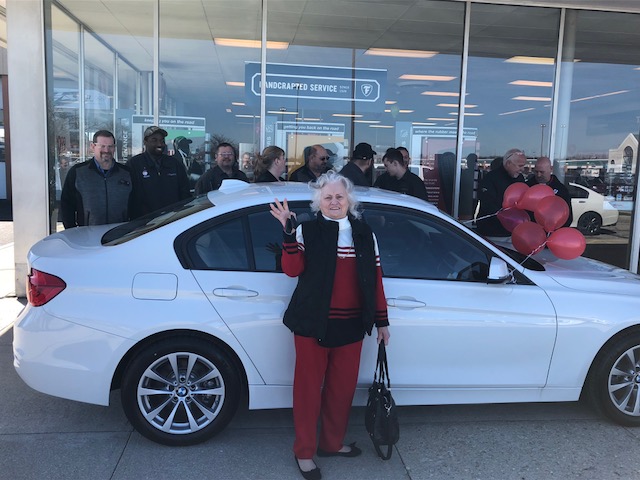 Bridgestone Retail Operations (BSRO) recently held an in-store sweepstakes contest, Dream Car Giveaway, where customers could enter to win a 2018 BMW 3 Series Sedan if they got a free battery check as part of their courtesy check or complete vehicle inspection. The giveaway was sponsored by BSRO's key vendor partner, Interstate Batteries.
More than 1,000 customers across the country entered the six-week contest and two winners were selected and surprised with their own dream car. The presentations took place in Columbus, Ohio and Houston, Texas.
One of the winners, Barbara Maupin, is a loyal Firestone Complete Auto Care customer and frequents the store in Columbus. On a routine visit for some brake work, she decided to enter the contest. "Someone has to win it, why not me?" she joked with store teammates at the time.
When she found out she won, Barbara said "my mom, who just recently passed away at 93 years old, always said if she won the lottery, she would buy a brand-new luxury car and share it with me. It's been a tough year for me and I feel like she had something to do with me winning this car. I will continue to go to my Firestone store not only because of their outstanding service, trustworthy advice and family atmosphere, but they made my dream (and my mom's dream) come true."