May 15, 2018
Bridgestone Latin America North celebrates opening of eco playground in Dominican Republic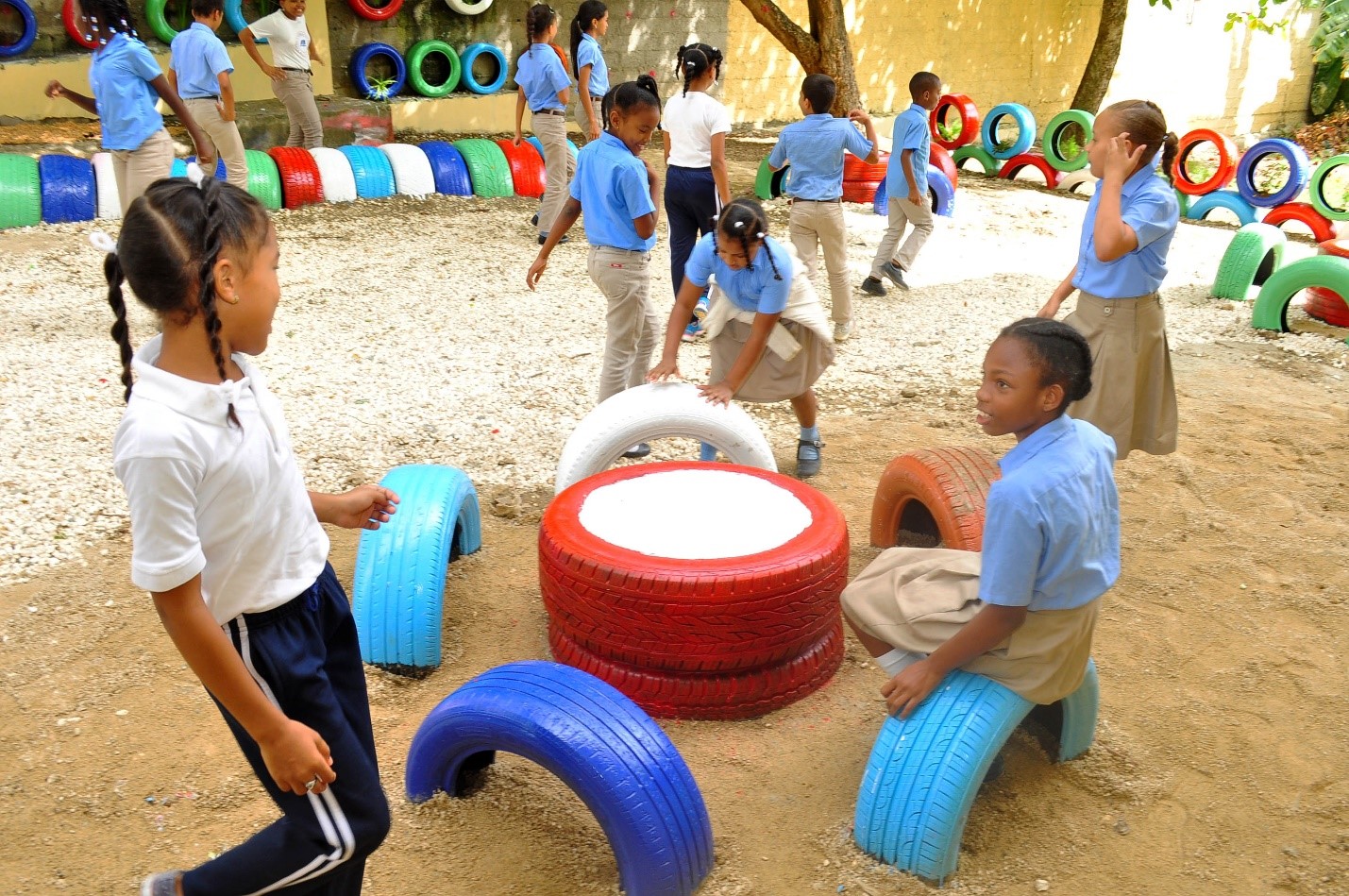 Bridgestone, in partnership with distributor Hylsa, recently celebrated the opening of the fifth B-Happy eco-playground in Dominican Republic. The playground at the San Miguel Elementary School provides a recreational space built with used tires for 517 children to enjoy.
Roger Hidalgo, Sales Director of Bridgestone Central America and the Caribbean, Karen Herrera, Administrative Vice President of Hylsa, and representatives from the school presided over the ceremony.
The Bridgestone B-Happy ecological parks initiatives launched in 2012 to promote recycling and benefit communities in a creative and innovative way by using waste tires in construction.
While the main objective of B-Happy is to provide children with a safe recreational space designed by professionals, the initiative also raises awareness about tire reuse, and so reduces breeding grounds for diseases.
Since the project launched seven years ago, Bridgestone has built 36 recreational areas in Costa Rica, Dominican Republic, El Salvador, Guatemala, Nicaragua and Panama to benefit more than 50,000 children.​