Apr 26, 2018
Bridgestone Joliette plant wins prestigious Mercuriades award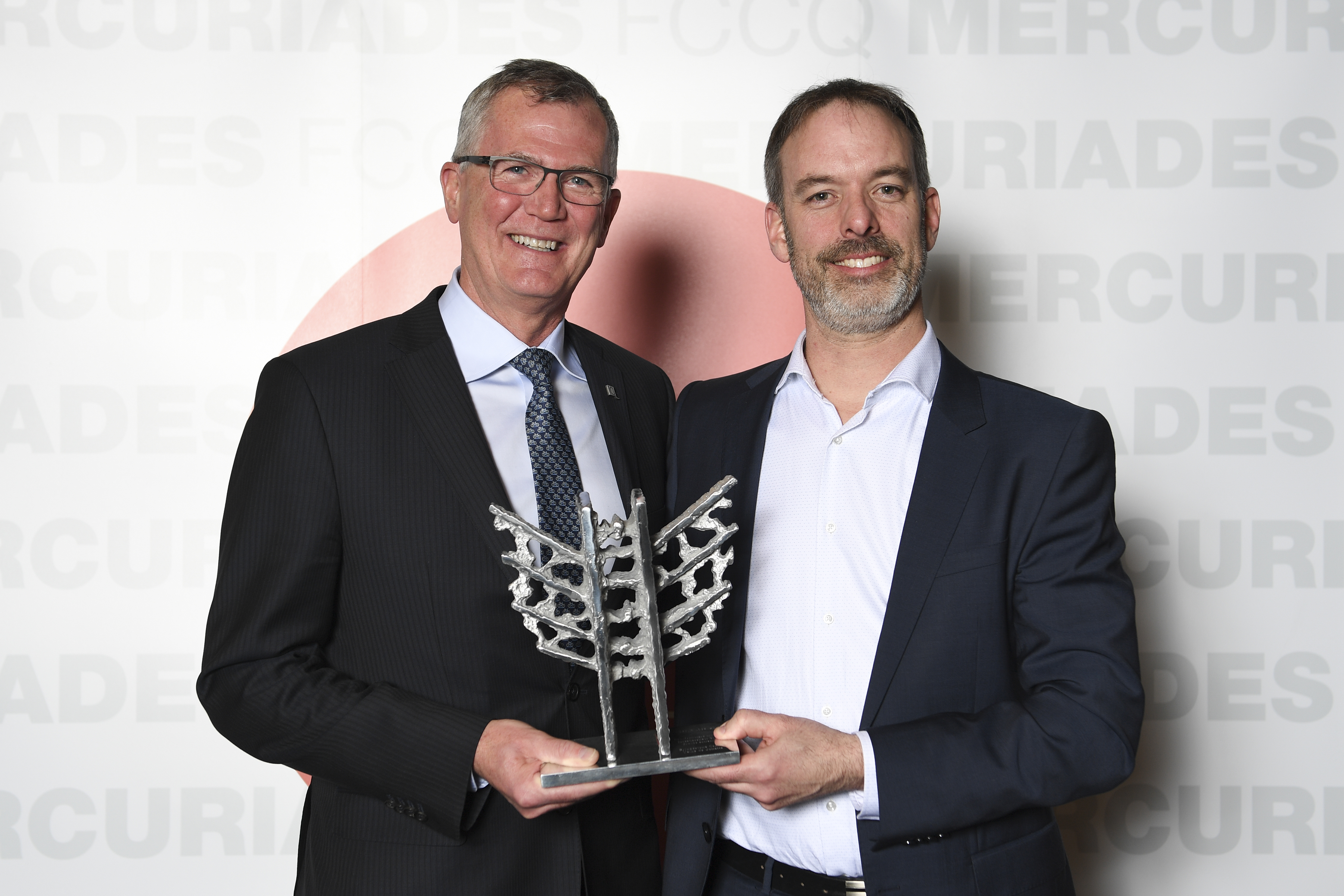 Bridgestone Canada (BSCA) announced its passenger and light truck tire manufacturing facility in Joliette, Quebec received the Innovative Manufacturer – Large manufacturing facility award at the Les Mercuriades business competition on April 19
This award supports Our Way to Serve and demonstrates Joliette teammates' significant contributions to innovation, economic development and quality of life in Quebec over the years.
Les Mercuriades judges were impressed by the $250 million, multi-phase expansion and modernization project, which broke ground in 2016. The project is implementing several state-of-the-art technologies to help the company meet market demand by producing larger diameter tires that fit today's pickup trucks and SUVs, as well as increase productivity while enhancing the plant's global competitive position.
"I want to thank our 1,300 teammates for their creativity and dedication in moving our plant forward on the road to innovation," said Robert Verreault, General Manager of the Bridgestone Joliette plant. "This recognition brings heightened visibility for the Joliette plant. Given the recruitment challenges in the manufacturing sector, this is a great outreach opportunity that we hope will boost our recruitment efforts."
Launched in 1981 by the Quebec Federation of Chambers of Commerce, Les Mercuriades is the most prestigious business competition in the province of Quebec.
One of the most environmentally sustainable Bridgestone plants, the Joliette facility produced 150 million tires as of 2014 and is the largest private employer in the Lanaudiere region of Quebec. The facility also celebrated the 50th anniversary of its opening in 2016
The plant team has achieved numerous awards in addition to this latest honor, including the Productivity Improvement Award and Business of the Year Award by the Federation of the Chamber of Commerce of Quebec, Grande Mention at the Grand Prix Quebecois de la Qualite from the Government of Quebec, Silver Award for Quality at the Canada Awards for Excellence, and Recyc-Quebec Certification – Gold Level Three certification given by the Government of Quebec to companies that recycle more than 90 percent of their waste.