Jan 11, 2018
Bridgestone Costa Rica receives Social Responsibility Standard recertification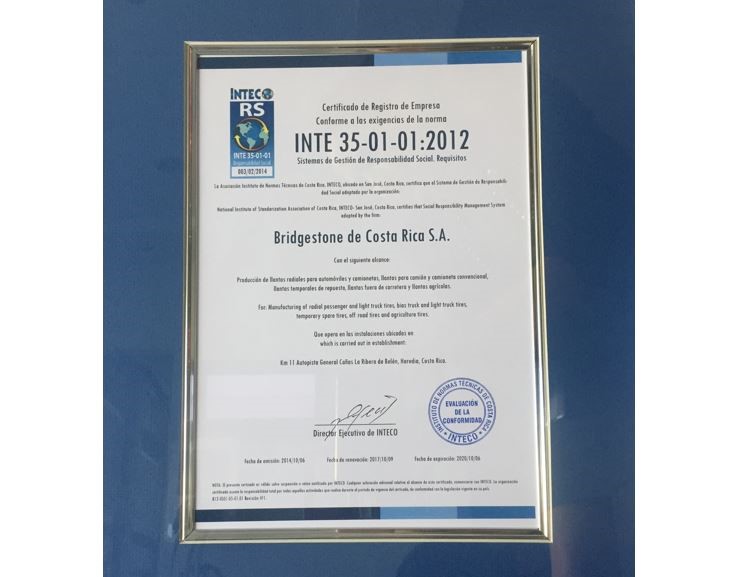 Bridgestone Costa Rica (BSCR) has once again received the G:35 certification in Social Responsibility, distinguishing Bridgestone as a company committed to high standards of social responsibility.
The G:35 is granted by the Institute of Technical Standards of Costa Rica and recognizes companies for establishing lines of social responsibility based on the ISO 26000 and identifying the performance of the company in a set of fundamental principles. Some of these principles include: human rights, labor practices, environment, fair operating practices, active participation and community development, as well as responsibility to consumers.
"This recertification positions the company as a leader and model in sustainability in Costa Rica," said Amelia Vives, Manager, Corporate Communication and Social Responsibility of Bridgestone Latin America North.
BSCR continues to be recognized for its commitment to serving the community through a quality-oriented culture that is dedicated to continuous improvement. Its plant located in San Antonio de Belén has more than a dozen certifications that guarantee product quality, process efficiency and good practices in issues such as environment and social responsibility. ​