Apr 13, 2018
Bridgestone Costa Rica donates school supplies benefitting 200 children in Puntarenas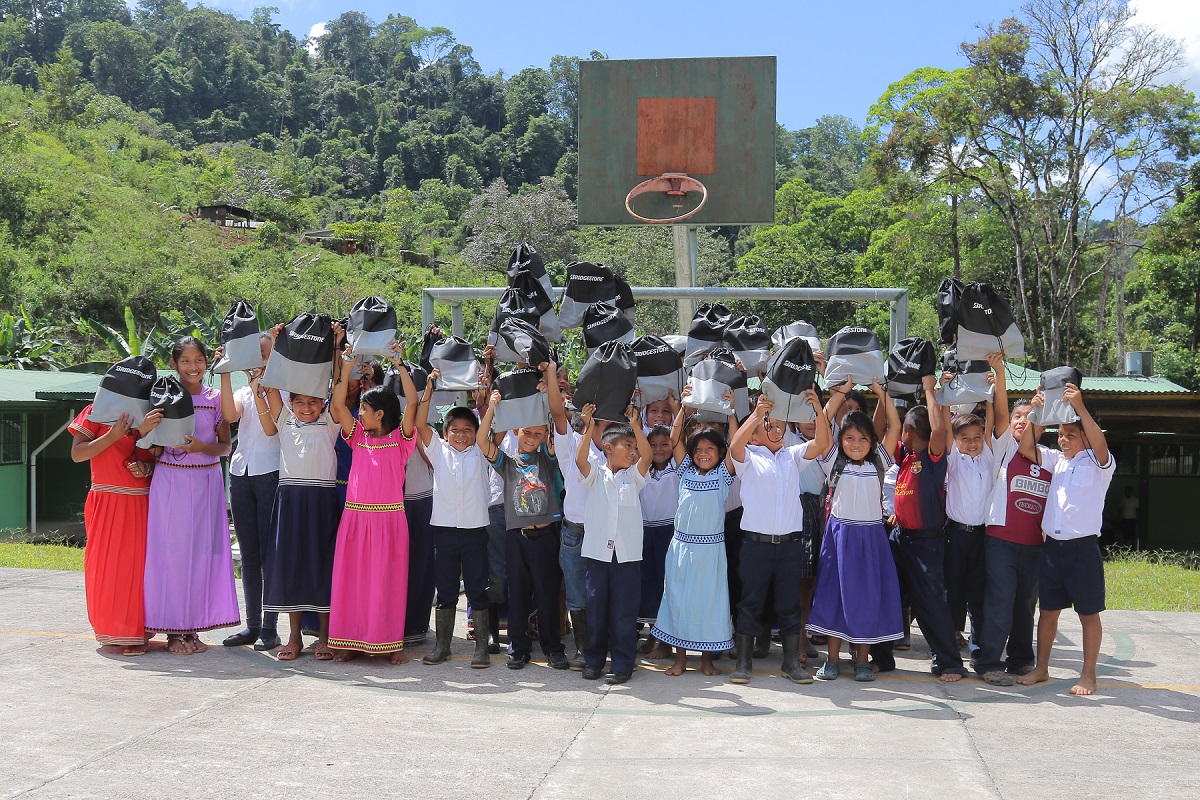 Bridgestone Costa Rica participated in an annual Back to School program and donated school supplies to children enrolled at Lagunillas and San Rafael schools, which are both located in Ngäbe Indigenous Territory in the province of Puntarenas. Of the 200 students who received the bags of school supplies, 169 attend elementary school and 31 are at the secondary level.
"Socially responsible projects, especially volunteering activities such as this, are a fundamental pillar for development," said Erick Herrera, Country Manager, Bridgestone Costa Rica. "Our teammates donated school supplies to students in the region, demonstrating their commitment to collaborate with the education of Costa Rican children."
This project supports the People priority area of our global corporate social responsibility vision, Our Way to Serve, which seeks to promote inclusive and accessible education.