Feb 9, 2018
Bridgestone Americas Technical Center hosts high school students through Junior Leadership program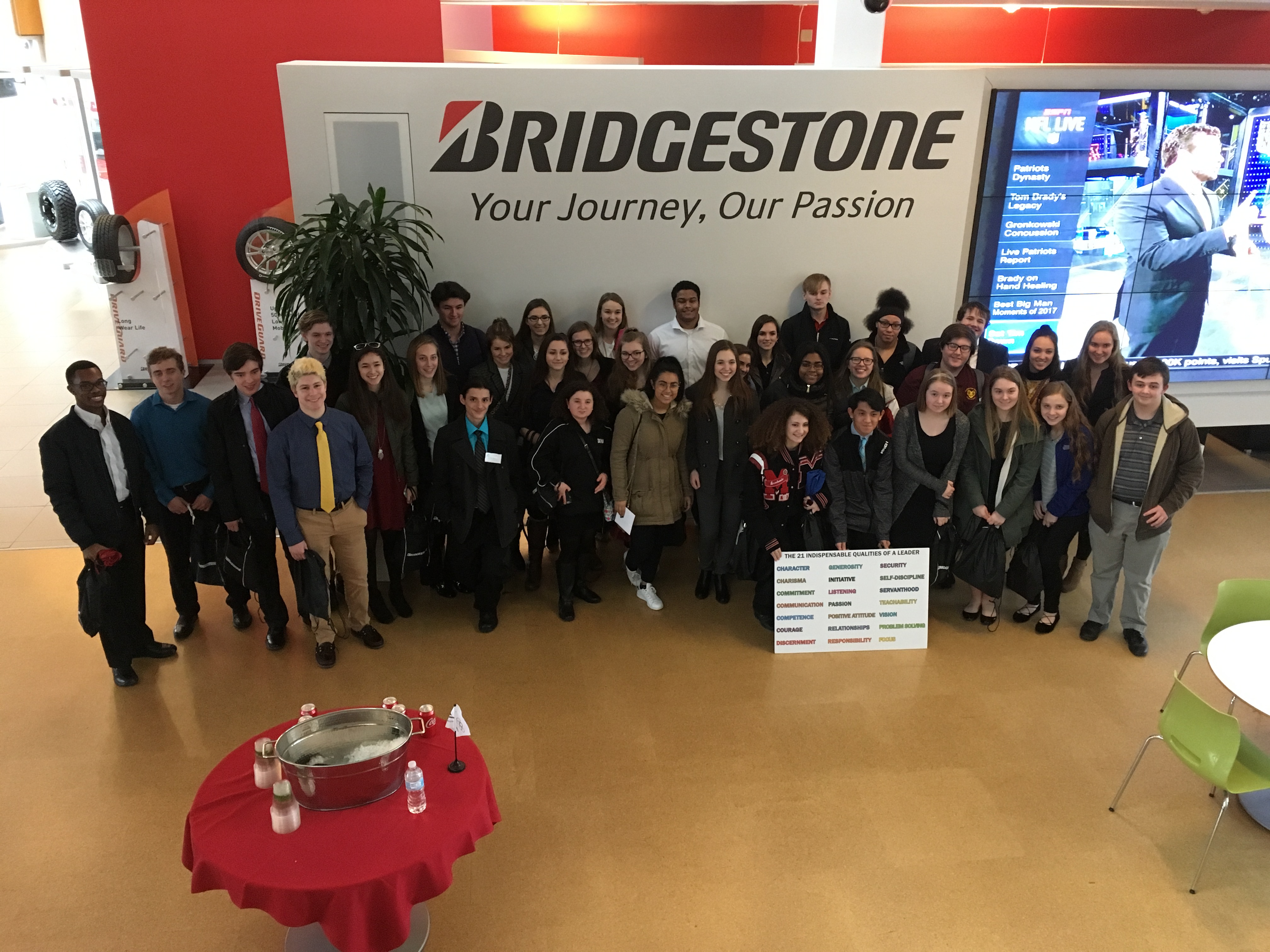 The Bridgestone Americas Technical Center (ATC) recently hosted two groups of student leaders from area high schools through the Junior Leadership program.
From January 22-23, 58 students from Western Reserve Academy, Hudson High School and Junior Leadership Akron visited the ATC and were greeted by Chad Saylor, Engineer IV in Mold Design, and several ATC teammate volunteers.
During the visits, teammates shared an overview of the innovative work taking place at the ATC with students. Students then divided into teams to compete in the Marshmallow Challenge, an 18-minute exercise where students work collaboratively to build a structure out of spaghetti, tape and string that can support a marshmallow on top. The team with the tallest structure wins the competition.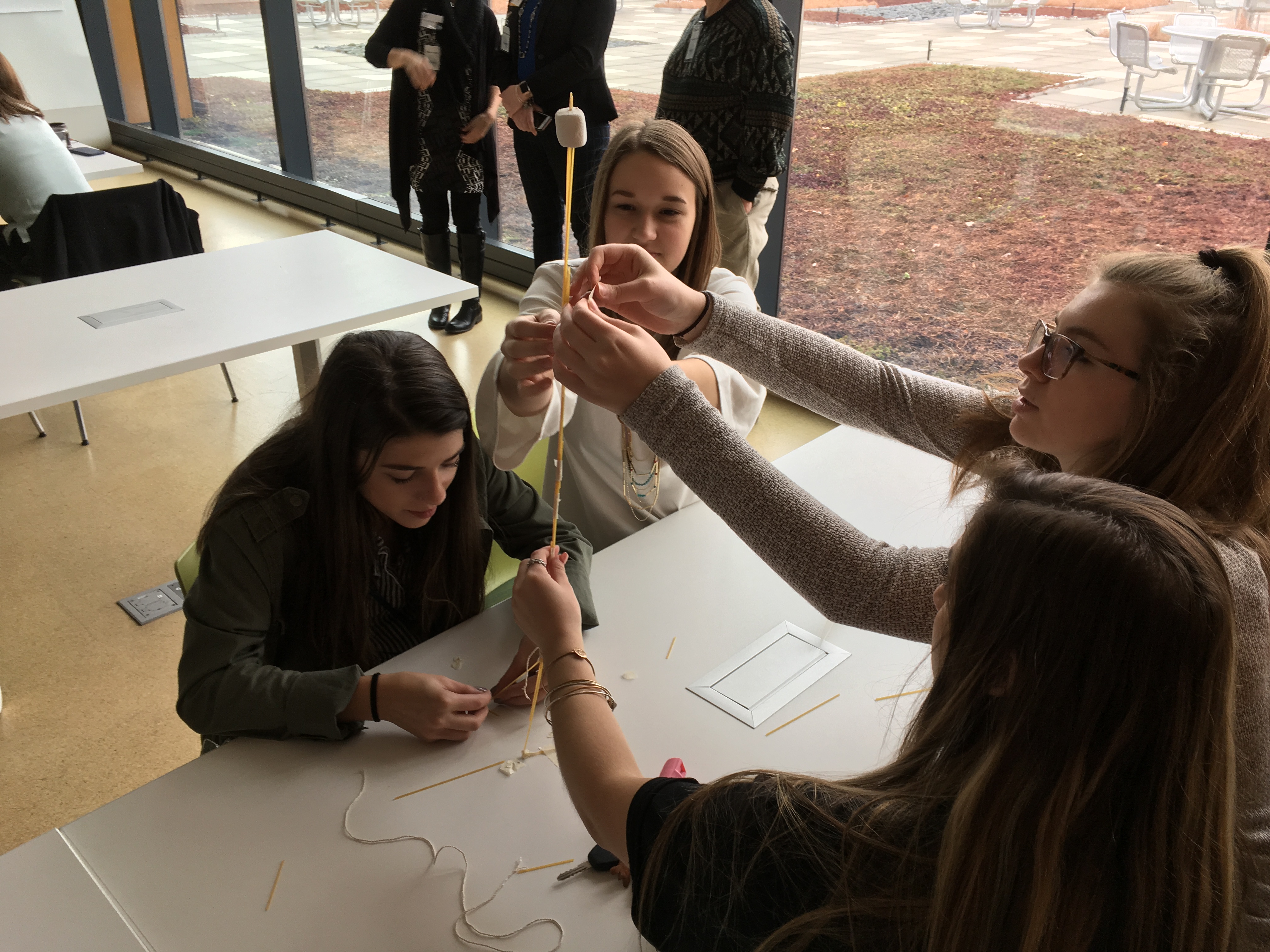 Students also participated in hands-on demonstrations of proper tire inflation, tire tread pattern design and compounds used in tire making.
"The Junior Leadership visits provide a unique experience for students to explore engineering careers and see first-hand some of the challenges, such as tire noise and material design, Bridgestone engineers face," said Chad.
The Junior Leadership program is a local nonprofit that provides monthly leadership and community exposure to high school juniors from both public and private schools in the greater Akron area.