Aug 15, 2017
Wilson teammates dedicate pond to long-time teammate Phillip Harrison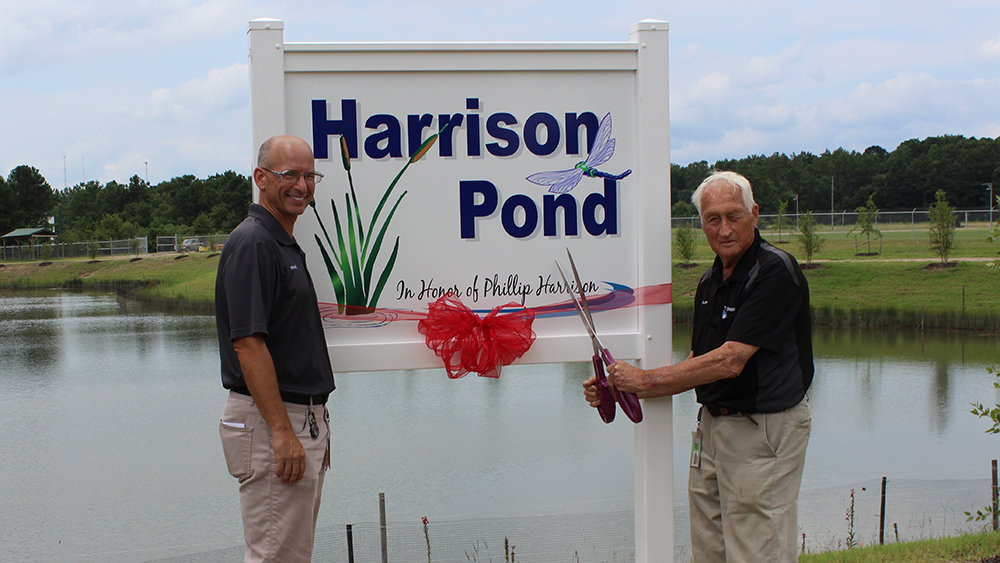 Bridgestone's ​​Wilson Plant teammates held a ribbon cutting and dedication ceremony for their expanded pond and walking trail at the plant. Team members submitted ideas for pond names, and the overwhelming suggestion was to name it after Phillip Harrison, who is celebrating his 44th year at the Wilson Plant.
Phillip's son and grandson, a summer intern in Environmental Engineering at the plant, along with many fellow teammates attended the ceremony.
Harrison Pond was expanded to 3.5 acres, more than four times its previous size, and now has more than 1,000 shoreline plants and 104 trees planted around the pond to filter and protect the water quality. The new half-mile walking trail is available for use by teammates for exercise and enjoying the outdoors.
The pond serves as a legally required component of stormwater control. One unique feature of the pond is that it was built with an island that served as the north shore of the previous pond. This feature implemented a holistic approach to design to create a visually appealing and strategic space, rather than simply digging a pond large enough to meet the regulatory requirements.