Jul 20, 2017
Firestone Complete Auto Care store team in Illinois honors long-time Boss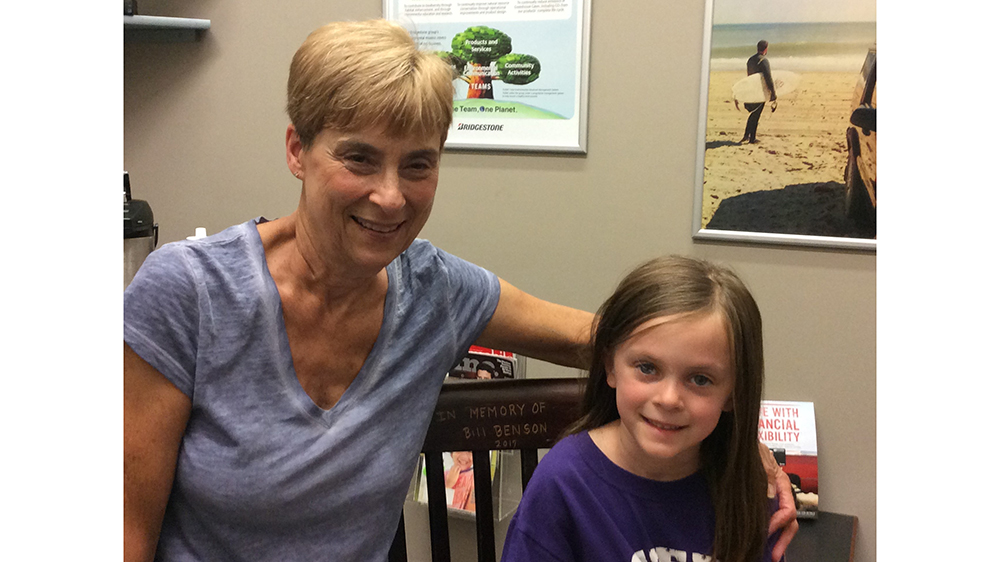 At Bridgestone, our customer, who we call "the Boss," is at the heart of everything we do.
Bridgestone teammates consistently go above and beyond to know the Boss best and recently, Susan Granko, Store Manager at the Firestone Complete Auto Care in Lisle, Illinois demonstrated her commitment to the Boss through a kind gesture in memory of a long-time customer.
Bill Benson had been a regular customer and visitor of the Lisle FCAC since it opened in 2009. In late June, Mr. Benson's wife, Diane, came in to the store to deliver the sad news that Mr. Benson lost his battle with lung cancer and to make an appointment for his vehicle. When Diane returned for the appointment a few days later with her granddaughter, Susan and her team had honored Mr. Benson's memory and dedication to the store by engraving his name in the chair that he frequently sat in.
Diane and her granddaughter were touched to see such a thoughtful remembrance of Mr. Benson at the store he trusted with his car and the team he came to know over the years. Both sat in the chair and took a photo in his honor, and his granddaughter painted his name in gold.