May 5, 2017
Firestone Complete Auto Care (FCAC) store donates tire planters to local preschool playground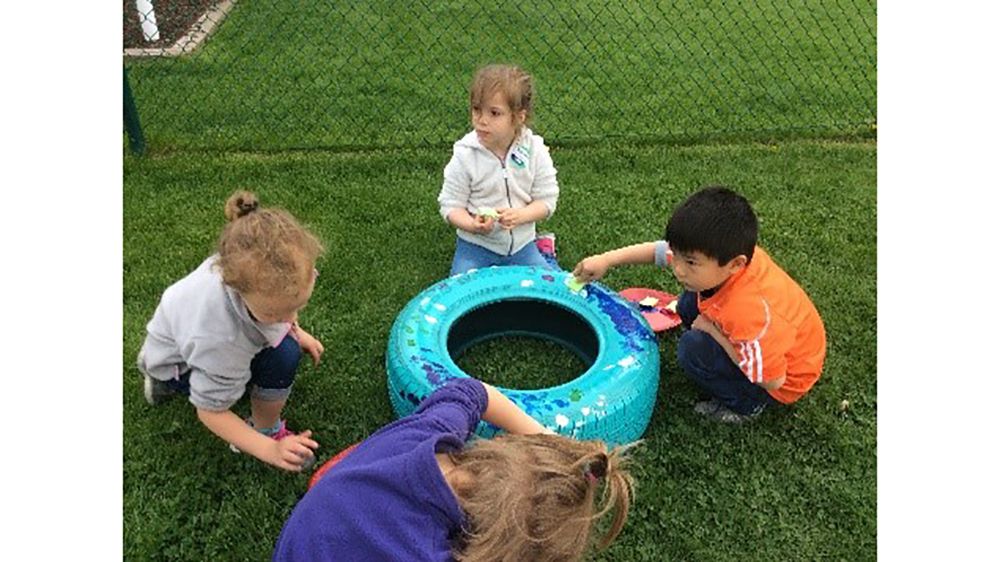 ​In April, Firestone Complete Auto Care (FCAC) teammates in Lisle, Ill., donated several spent tires to Chesterbrook Academy, a local preschool, to use for playground planters.
Susan Granko, store manager, Lisle FCAC, and other teammates from the Lisle FCAC store visited the school to assist students with turning old tires into bright planters with colorful flowers for their playground.
Projects like this are just one example of how Bridgestone is serving our communities and standing by our commitment to ensure that one spent tire—or any tire that has been taken out of use—goes to another valuable purpose.
A key component of One Team, One Planet is the Bridgestone Tires4ward program, founded on the vision of achieving a waste-free tire industry. Bridgestone's company-owned retail stores recycle 100 percent of the spent tires they remove from vehicles. Last year alone, Bridgestone retail stores saved more than 10 million spent tires from the landfill.
Bridgestone has a long-standing commitment to sustainability that is in our company's Environmental Mission Statement "to help ensure a healthy environment for current and future generations."
To learn more about our Tires4ward program click here.