May 17, 2017
Bridgestone teammates use Enhanced Realities (augmented, mixed, virtual) to Deliver on Innovation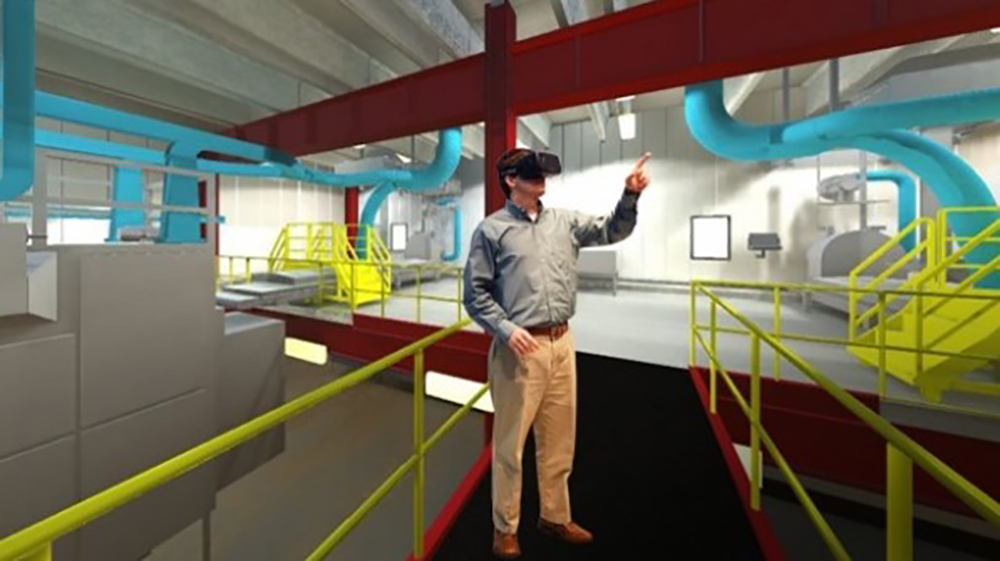 Bridgestone's focus on innovation is nothing new. We have a long history of technology and innovation, due in large part to the new and innovative ideas and work of our teammates.
The Process Engineering Development (PED) and Process Systems Development (PSD) teams are an example of teammates who are demonstrating innovation, and have significantly advanced the way machine technology is tested, built, and continuously improved at Bridgestone.
This cross-functional team, led by Chris Haggard, Section Manager, Process Engineering Development and Andy Warren, Manager, Engineering Services Support, formed a project to identify and evaluate various technologies that allow engineers to test and install a new piece of machinery before building it, allowing engineers to virtually and remotely visit plants and make suggested design changes before starting to fabricate new machinery.
"While still in its early stages, this project is a great example of how Bridgestone is working to deliver on innovation while also saving cost and simplifying processes," said Warren. "The adoption of this new technology has led to a decrease in project cost due to rework, and has significantly reduced the time typically required to design the machinery." The team is focused on reducing cost associated with development, travel, and equipment/process analysis.
Haggard and Warren, along with teammates Joe Wilson, Manager, Plant Engineering, Maintenance and Education, Brent Jackson, Enhanced Reality Coordinator, and Courtney Cannon, Energy Manager, were recognized for their innovative work at the Transformation Showcase held in Nashville on May 10, where they had the opportunity to demonstrate these new technologies to the Top 150 Leaders at Bridgestone Americas.