Dec 6, 2017
Bridgestone participates in Reforestation Day in collaboration with the Municipality of Garabito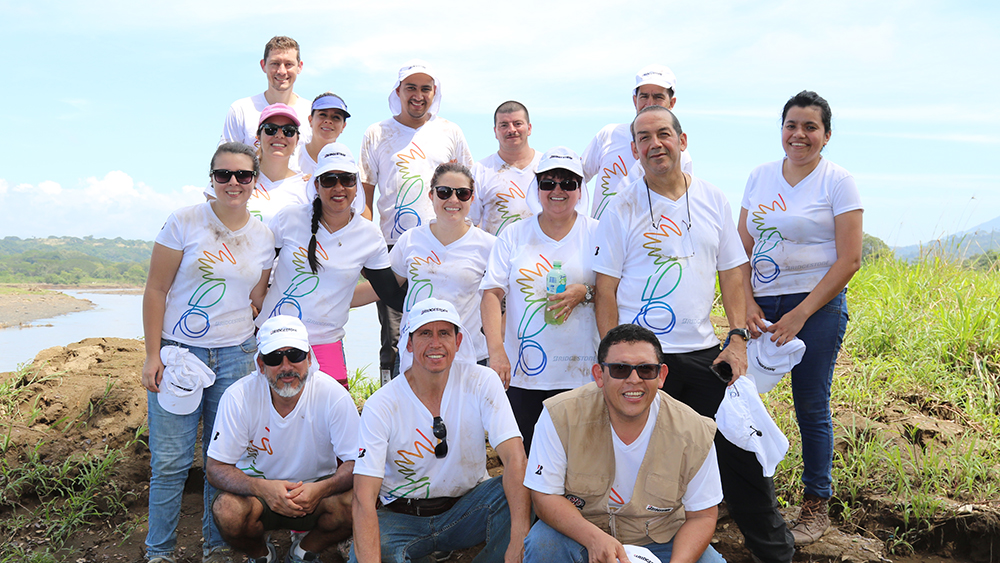 On November 10, Bridgestone teammates shared Our Way to Serve during Reforestation Day near the Tárcoles River, where they planted nearly 1,000 trees alongside 75 volunteers from different companies.
During Reforestation Day, communities across Costa Rica join together to improve the environment. At this year's event, volunteers planted tree species native to the area including: cedar, mahogany, black and yellow bark, thanks to the generous donation of the National Energy and Light Company (CNFL).
Bridgestone Costa Rica supports initiatives like Reforestation Day as a part of its commitment to continually working toward a sustainable society by operating in harmony with nature, valuing natural resources and reducing carbon dioxide emissions.
To learn more about Our Way to Serve, click here. ​