Dec 9, 2017
Bridgestone Costa Rica collects 70 tons of waste tires in first annual "Llantatón"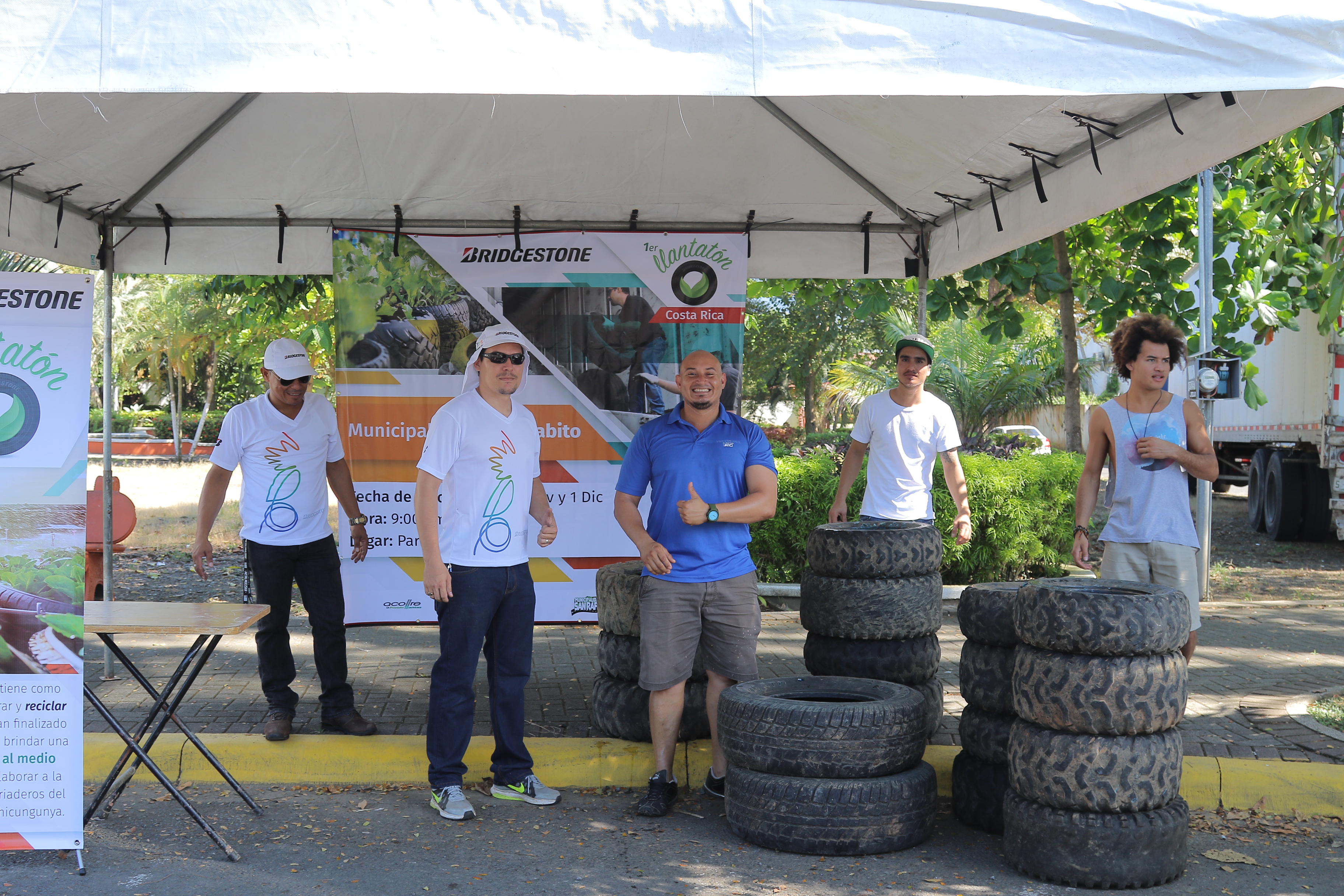 Nearly 4,000 used tires will have a safe and responsible destination, thanks to "Llantatón," the waste tires collection campaign implemented by Bridgestone Costa Rica.
During the first annual event of the campaign, Bridgestone collected 70 tons of tires, which prevented further contamination of rivers and the creation of breeding sites for mosquitos, which transmit diseases.
"The environment is one of the three priority areas of Our Way to Serve, our commitment to corporate social responsibility (CSR) at Bridgestone, and we work under this umbrella so the life cycle of our product is sustainable," said Erick Herrera, Country Manager, Bridgestone Costa Rica.
The collection stations received tires free of charge from November 28 - December 1 in several different municipalities including: Cañas with 2,015 tires, San Rafael with 910 tires, Belén with 635 tires and Garabito with 390 tires.
The "Llantatón" team worked closely with several community partners to set goals and ensure proper management of the tires at the end destination. This year's partners included the Ministry of Health and Acollre Fundellantas, a local nonprofit dedicated to the collection and processing of waste tires.
The collected tires will be used in the construction of retaining walls, known as scrap tire bales, by Fundellantas, which has built more than 2,100 scrap tire bales in the country.
"The Municipality of Cañas has a proposal for the collection of tires in its environmental policy. We are pleased to have campaigns like "Llantatón" that align with our own objectives and allow us to work with partners in the private sector, such as Bridgestone to achieve the best environmental results in our communities," said Luis Fernando Mendoza, Mayor of Cañas.