Jun 9, 2017
Bridgestone Canada plant in Joliette, Quebec donates tires for local art museum sculptures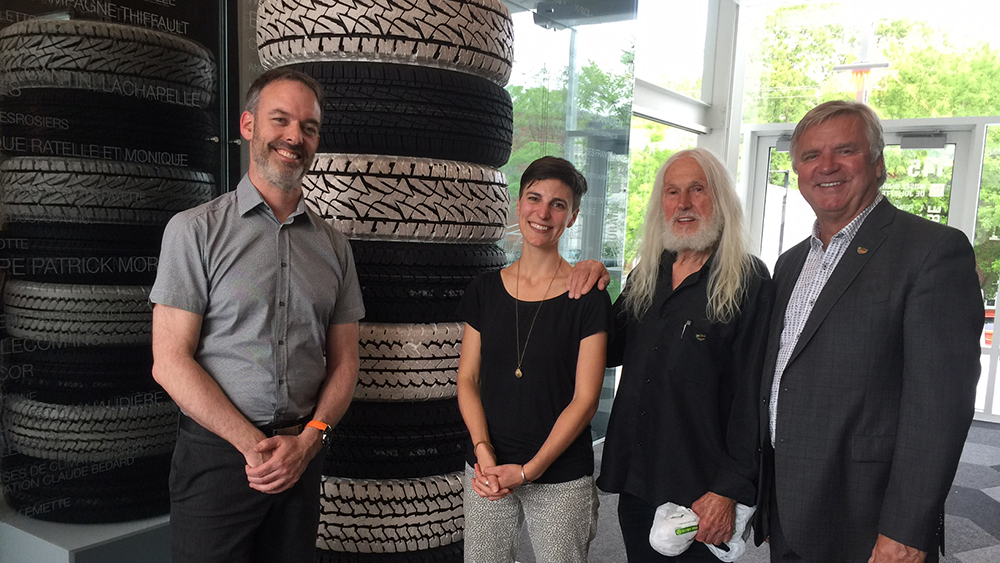 ​The Bridgestone Canada Joliette plant donated tires to their local art museum, Musée d'art de Joliette, for the creation of two new sculptures. Armand Vaillancourt, Québécois artist and sculptor, created two pieces made from a total of 1,000 scrap tires that will be exhibited at the museum until September 17.
Among the most sustainable plants of the Bridgestone Group, the Joliette Plant is proud to reuse or recycle 100% of its residual materials. When the sculpture exhibition concludes, the tires will be reintegrated into the environmental management process of the plant.
This project represents our commitment to helping ensure a healthy environment as a part of Our Way to Serve, and the development of an active community with a rich culture. It also reflects our company's involvement in supporting art with the Ishibashi Foundation in Tokyo striving to ensure the continuation of Bridgestone founder's cultural endeavors since 1956.
The mission of Musée d'art de Joliette is to acquire, conserve, promote and disseminate early and contemporary works by artists from Quebec, Canada and abroad through exhibitions and cultural and educational activities. The museum's collection includes close to 9,000 works in five collections: Canadian art, European art, contemporary art, decorative arts and archaeology. To learn more about the Musée d'art de Joliette, click here.