Nov 30, 2017
Bridgestone Americas attends the 2017 Wildlife Habitat Council Conservation Conference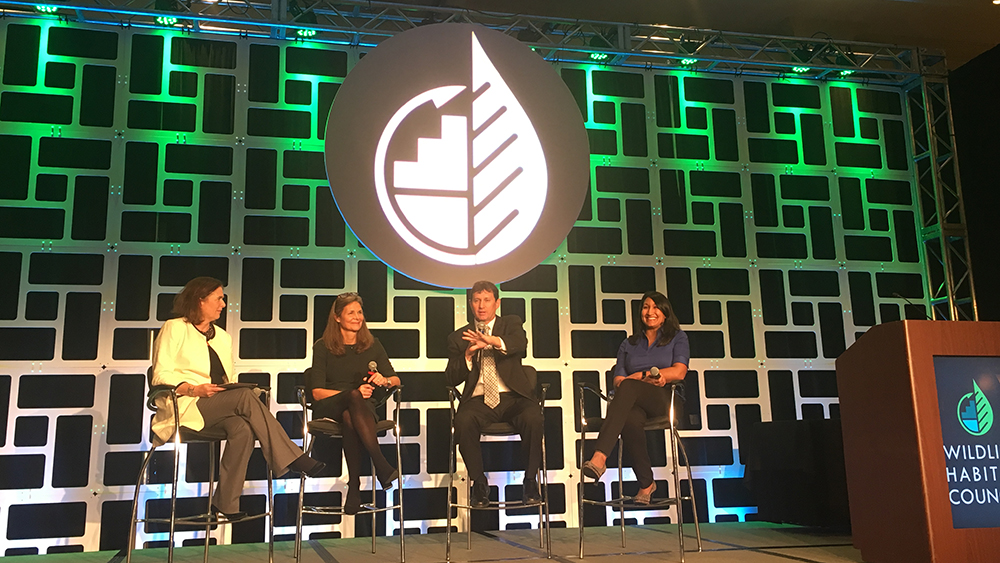 Jim DeMouy, Vice President, Environment, Health, Safety and Sustainability (EHSS), Bridgestone Americas, represented Bridgestone Americas during a panel discussion on Corporate Leadership in a Changing Political Climate at the Conservation Conference hosted by the Wildlife Habitat Council in Baltimore, Maryland. During the discussion, Jim and other leaders discussed how to navigate corporate social responsibility as conservation strategies are often influenced by political or regional priorities.
This conference brings together corporate and conservation professionals for a two-day experience of learning, networking and celebrating corporate conservation achievements. Discussions are focused on issues and challenges of corporate biodiversity programs and best practices for corporate co​nservation, employee engagement and community relations.
"Bridgestone aims to be a leader in ecological responsibility as the world's largest tire and rubber company," said Jim. "By working with leaders in various industries to discuss ways to improve conservation efforts, we believe we can make a positive and lasting impact on the environment, particularly in the communities where we do business and have manufacturing operations."
Bridgestone continues to lead in ecological responsibility through its achievements including 12 certified Wildlife Habitat Sites and five educational programs. This includes implementing native landscapes to improve the local environments with animal and plant populations, revamping water retention and conservation efforts at manufacturing plants and supporting community cleanup and recycling events.
At Bridgestone, we are continually working toward a sustainable society with integrity and in unity with our customers, partners, communities and the world around us. Through our environmental mission to help ensure a health environment for current and future generations by living in harmony with nature, valuing our nature resources and continuing to reduce CO2 emissions we will continue to employ innovation and technology to improve the way people move, live, work and play.