Feb 10, 2017
Firestone Building Products, LLC Bristol teammates inspire others with random acts of kindness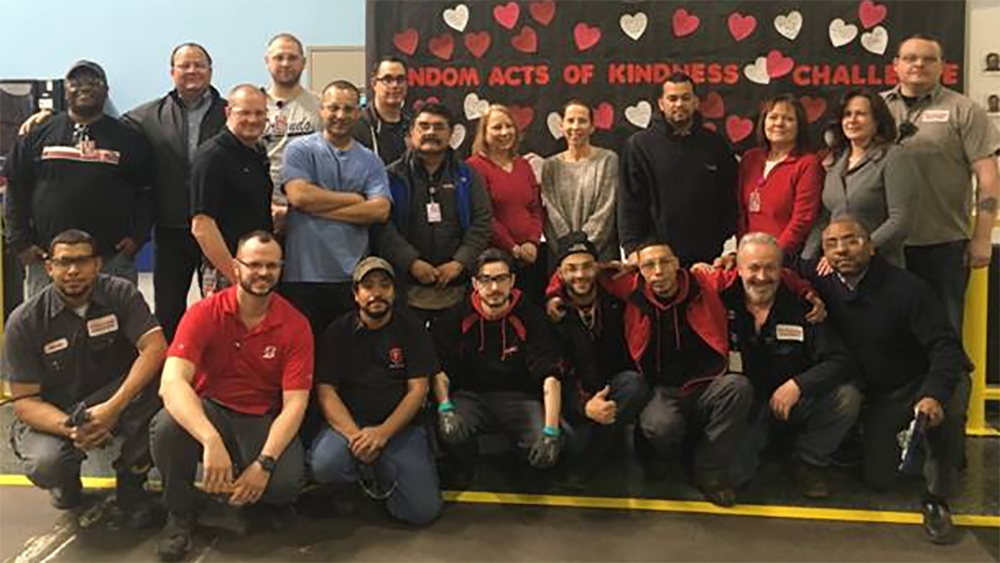 Firestone Building Products, LLC (FSBP) Bristol teammates started 2017 on a positive note by participating in a Random Acts of Kindness Challenge.
In the month of January, the Bristol team challenged one another to make a difference – both inside and outside of the workplace. In total, the team performed over 20 different acts both at the plant and in the community.
"Every act of kindness makes a difference, whether it is something small or done on a much larger scale," says Scott Thompson, Operations Manager Insulation & Asphalt Products for FSBP. "Our Bristol teammates are an inspiration and demonstrate how working together as a team can have an enormous impact on others."
The team documented their acts of kindness on a bulletin board with hearts, highlighting everyone's achievements as a reminder of how thankful they are to work with exceptional individuals. A few highlights include volunteering at the local homeless shelter and buying groceries for a stranger.