Sep 26, 2017
2017 Verizon IndyCar® Series and Firestone Racing by the numbers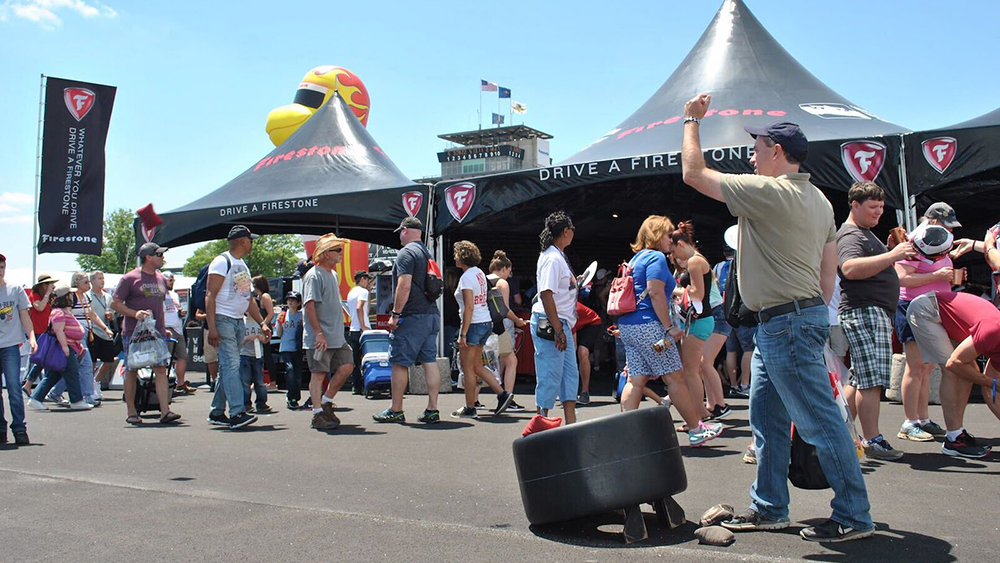 As Firestone wraps up its 18th consecutive year as the sole tire supplier of the Verizon IndyCar® Series, here is a fun look at some of the numbers from the 2017 season.

Firestone Racing developed more than 60 tire specifications for use in the 2017 season.

Indy cars traveled 185,037 miles on Firestone Firehawk race tires this year completing 93,946 laps. That distance is the equivalent of 7.4 miles around the Earth's equator.

In tire miles, Firestone race tires traveled 740,148 miles and completed more than 565 million rotations. That's an equivalent of 29.8 times around the equator, or more than the distance from the earth to the moon, back to earth, and once more to the moon.

The Firestone Fan Experience also put up some impressive numbers in 2017, with more than 199,000 fans engaging with the Brand and more than 27,000 of those fans leaving with coupons for Firestone Complete Auto Care stores.

This year marked the 20th consecutive year that Tony Kanaan raced on Firestone tires.

Additionally, more than 5,000 tires were supplied for the 101st running of the Indy 500 ® and this year's race marked the 68thtime Firestone tires have taken the winner to Victory Circle at "The Greatest Spectacle in Racing®"– more than double the wins of all other tire manufacturers combined.

The Firestone Racing team has eight full-time engineers who boast a combined 70 years of experience.