Jun 22, 2016
Millennials assume management positions at Bridgestone Costa Rica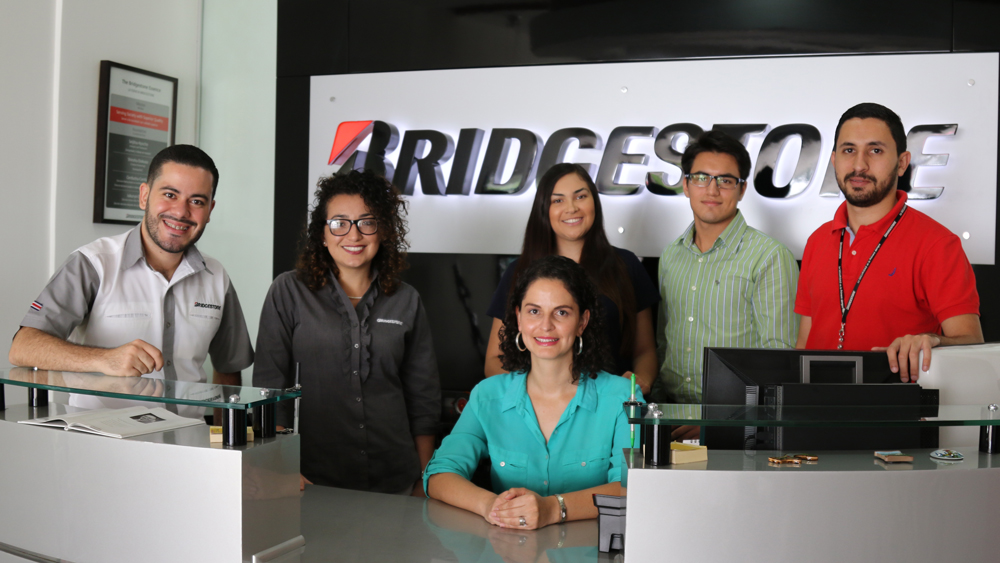 Thanks to the excellent reputation and industry's recognition in the market, Bridgestone Costa Rica has succeeded in enhancing millennials talents within the company. 51% of manufacturing plant teammates belongs to this generation.
Use of innate technology, learning desire and participation in company's major projects are among young people strengths.
"At Bridgestone, we seek to manage talent from an identification process to strengthen skills, enable career path, new responsibilities and important projects assignments, as well as differentiated compensation; these are precisely some of the benefits to retain the best professionals, no matter which generation they belong", explained Wilberth Campos, HR Business Partner Manager for Bridgestone Latin America North, BS-LAN.
Among other benefits, the company offers subsidized lunch, medical center specialties including physiotherapy, nutrition, psychology and orthopedics, as well as solidarity association, gym, and social, sporting and cultural activities green areas.
Competitive opportunities
According to Deloitte's projection, in 2025, millennials will account for the 75% of the world's workforce, generating a new work ethic and a huge potential where all resources are at reach.
For example, Ana Karol Duran joined the company in 2006 and today, at 32, she is Manager of Project Information and Technology Office for Latin America. Growth opportunities and professional development have been a big motivation given by Bridgestone.
"At Bridgestone, I have received continuous academic training such as English courses, manager skills development programs and technical training, in addition to having time flexibility to continue studying a master degree, as a support to my professional development," said Durán.
Another success story is Kenneth Quiros, he joined Bridgestone Costa Rica when he was 20 years old, as an intern, three months later he assumed a statistical process control engineering position; currently, he is the Continuous Improvement Manager at Bridgestone manufacturing plant and Shared Services Center in Costa Rica, being one example that millennials are a successful generation.
Bridgestone's model to attract and retain talent is based on strategies such as job security and administration talent, this has allowed the company to retain millennials.