Mar 7, 2016
BSA IT Helps Celebrate Efforts to Grow IT Workforce in Middle Tennessee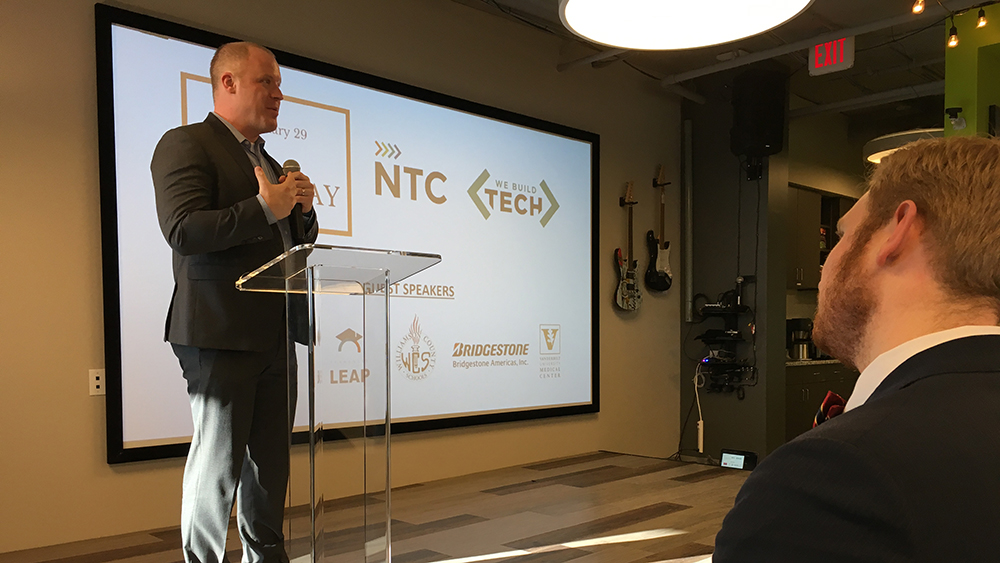 We're incredibly proud that we were able to fill 75 percent of our Nashville positions over the past year with local hires.

Jason Beyer, Executive Director of IT Operations, Bridgestone Americas
The Bridgestone Americas IT group (BSA IT) made the most of its extra day on the 2016 calendar by supporting local efforts to strengthen the pool of technology talent in Middle Tennessee.
Jason Beyer, Executive Director of IT Operations, Bridgestone Americas, was among the guests invited to speak at the Nashville Technology Council's (NTC) LEAP Day celebration on Feb. 29. The event recognized the one-year anniversary of the NTC receiving a significant grant from the state's Labor Education Alignment Program (LEAP), which has funded the group's efforts to increase technology education and development opportunities in local schools.
BSA IT was a primary supporter in efforts to earn the grant, and continues to partner with the NTC to develop and promote initiatives to address the gap between technology workforce talent needs and the supply of potential workers.
"It gives me a lot of pride to see the progress being made in raising awareness for tech programs, education and career opportunities in the area. We're committed to doing our part to help drive those efforts, and we're incredibly proud that we were able to fill 75 percent of our Nashville positions over the past year with local hires," Beyer said.
The event also marked the launch of the beta version of the We Build Tech platform, which is a digital community designed to build a pipeline of IT talent by better connecting tech-minded individuals, businesses and educators in Middle Tennessee.
Beyer joined state Senator Mark Norris and representatives from Vanderbilt Medical Center, Williamson County Schools and the Tennessee Higher Education commission in recognizing the NTC's efforts. He also shared his insight with The Nashville Banner after Bridgestone joined a group of nearly 50 local businesses who have already created a profile on the site.