Jun 20, 2016
Bridgestone Retail Operations interns stuff 2,500 backpacks for Boys & Girls Clubs of Chicago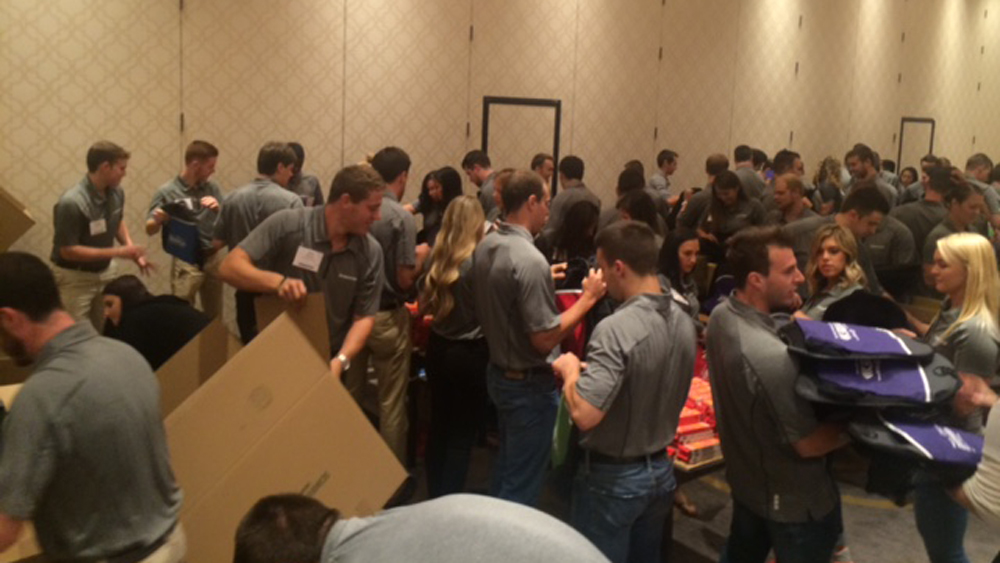 Across the country, thousands of children lack basic school supplies at the start of the school year. To give back to Chicago-area students in need, and to engage in Bridgestone Retail Operations' (BSRO) national partnership with Boys & Girls Clubs of America (BGCA), BSRO's new group of interns stuffed 2,500 backpacks during their on-boarding session, held in Oak Park, Illinois, this week.
In addition to stuffing the backpacks and hearing more about BGCA, BSRO's newest teammates learned about Vision 2020, the company's mission to be the most trusted provider of automotive service in every neighborhood it serves.
Noel Chambers, Associate Director of Development for Boys & Girls Clubs of Chicago, stopped by to thank the interns for their hard work and explained the impact something as simple as having the right school supplies at the beginning of the school year can have on a child's academic and social performance.
Bridgestone thanks all the interns for helping thousands of children in the Chicago area.