Jul 30, 2016
Bridgestone Canada donates $50,000 to aid Fort McMurray wildfire relief efforts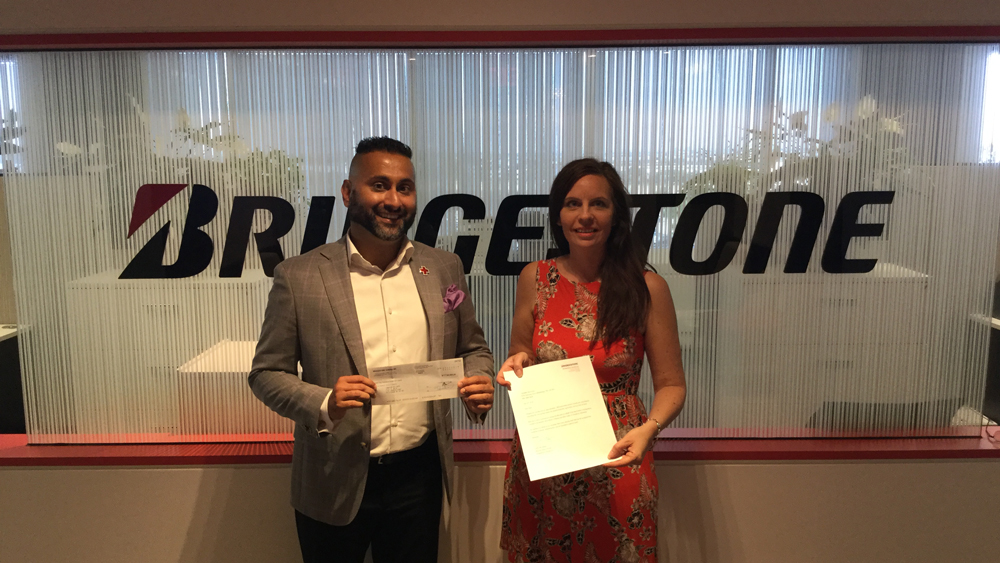 Pictured left to right: Naser Malik, Canadian Red Cross and Helene Lesage, Bridgestone Canada
Bridgestone is committed to making a positive and lasting impact on the communities where we live, work and have operations, especially during a time of need. Earlier this month, Bridgestone Canada presented a check for $50,000 to the Canadian Red Cross Domestic Disaster Management Fund to aid in disaster relief efforts in Alberta and throughout Canada.
The funds largely will support the rebuilding efforts in Fort McMurray and surrounding areas after devastating wildfires destroyed 10 percent of the city and displaced more than 80,000 residents in May. The Fort McMurray wildfire was the largest recorded wildfire evacuation in Canadian history. Bridgestone's donation also will be matched dollar for dollar by the Government of Canada.
"We applaud the efforts of the Canadian Red Cross and the work that they do to support the residents of Alberta, Saskatchewan and all Canadians coast-to-coast," said Justin Monaghan, National Sales Director.