As part of National Tire Safety Week (May 20-27), Bridgestone Retail Operations (BSRO) hosted Car Care Academy events in six cities across the country to bring awareness to tire safety. During each event, BSRO teammates demonstrated practical tips for community members and local organizations – everything from how to change a flat tire to how to check tire pressure and tread depth, among other automotive maintenance and safety tips.
Car Care Academy events were hosted in San Francisco, Toledo, Ohio, Lubbock, Texas, Nashville, Tenn., Goodlettsville, Tenn., and Holyoke, Mass. Since tire safety and knowing the basics of automotive maintenance are universally important topics, the audiences for the events varied from adults to kids and teens.
"We have a Safety-First Always mindset at our stores and that translates to educating customers on how to properly maintain their tires to improve driving safety," said Joe Venezia, president, BSRO. "I want to thank the teammates who were involved in coordinating the Car Care Academy events. They 'walked the talk' and were integral to showcasing BSRO's commitment to safety."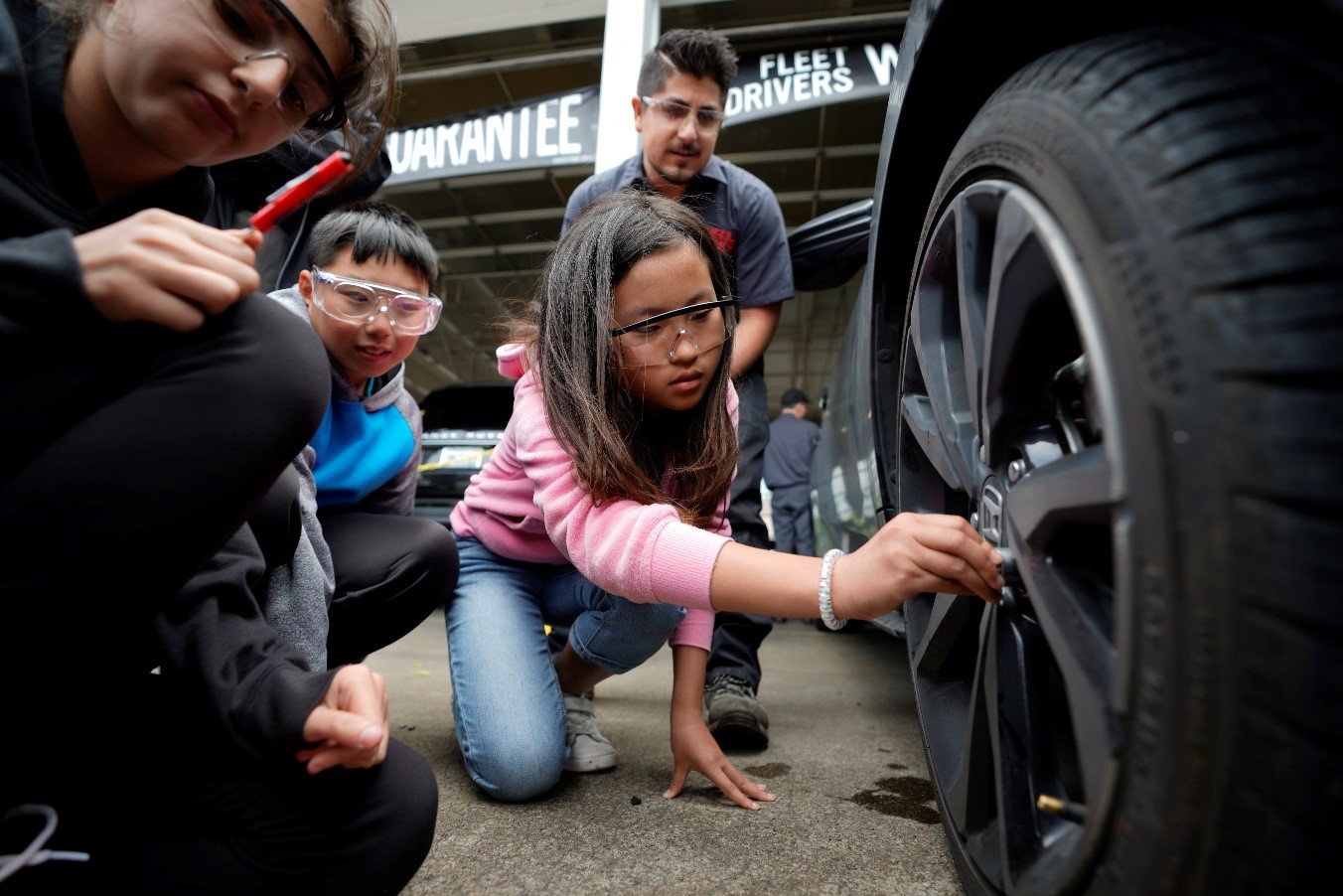 Per BSRO transaction data, flat tire repairs make up 9% of all transactions on average across the country. 16 markets were identified as having a particularly high rate of flat tire repairs vs. other automotive services. This made San Francisco, Toledo, and Lubbock ideal markets to offer Car Care Academy events.
Thanks to the local organizations in each market for attending the Car Care Academy events, including the Mid-Peninsula Boys & Girls Club, Toledo Police Patrolman's Association, Yellow Ribbon Fund, Boys & Girls Club of Greater Holyoke and Boys & Girls Club of Middle Tennessee.