Nov 17, 2018 NASHVILLE, TENN.
BSRO celebrates fourth quarter grand openings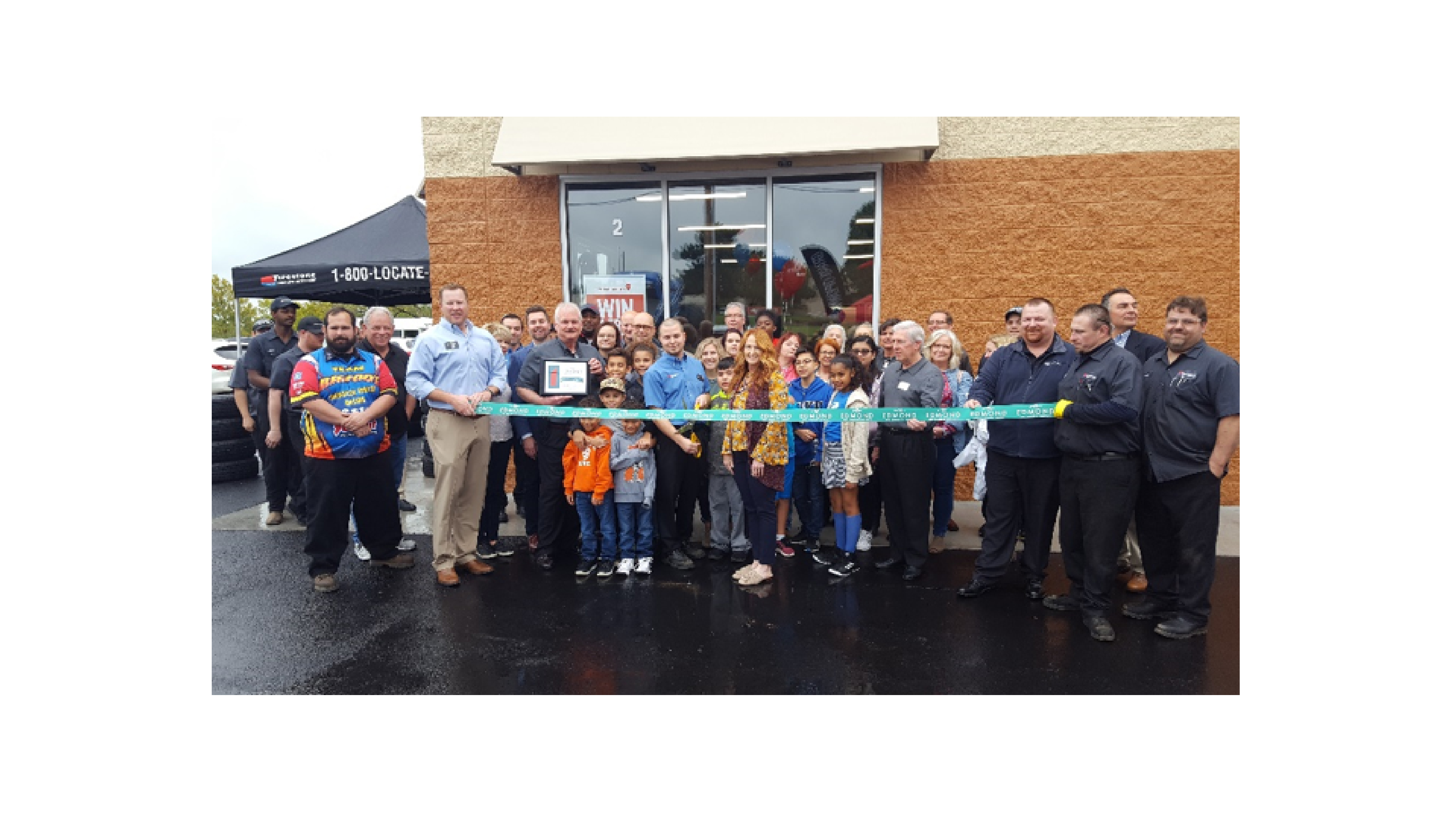 ​"We are excited to continue growing the brand and serving our customers from new locations," said Joe Venezia, President, Bridgestone Retail Operations (BSRO). "The beautiful eight-bay store in Edmond, staffed by 11 dedicated employees, is located one block north of a store that was closed just two years ago―after serving this neighborhood for more than 40 years. We're glad to be back and look forward to being a good neighbor and responsible corporate citizen of the community for another 40+ years."
Store Manager Mike Culie and the Edmond store team were joined in a ribbon-cutting ceremony, in October 2018, by local dignitaries and business leaders. The store team also presented a check to the Boys & Girls Clubs of Oklahoma County, as part of the Driving Great Futures partnership with Boys & Girls Clubs of America. The donation will help local clubs provide a safe, productive environment for kids and teens during critical out-of-school hours.
In addition to Edmond, Oklahoma, BSRO marked the fourth quarter with a Firestone Complete Auto Care grand opening celebration in Bartonville, Texas. The teams in Edmond and Bartonville give customers increased access to best-in-class Bridgestone and Firestone tires and trusted automotive service.