Dec 22, 2017
Firestone Ag featured on Fox Business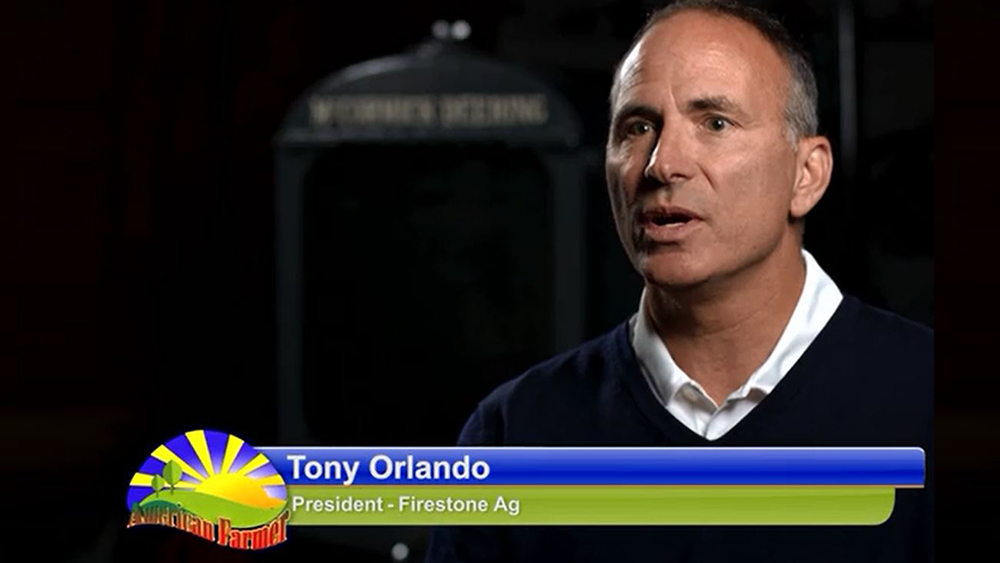 Firestone Ag's history and innovation journey was recently featured on Fox Business. The channel's Innovations with Ed Begley Jr. segment featured a six-minute report on the historical significance of Firestone in the agriculture sector and its continued drive to provide innovative solutions to farmers.
In the story, Tony Orlando, President, Firestone Ag and Brad Harris, Manager of Global Agricultural Field Engineering, Firestone Ag, shared some of the company's industry leading products and innovative tools such as Destination Turf™ tires with AD2™ technology and an inflation calculator to help farmers set proper tire inflation pressures.
The segment, which was shot at Firestone Ag's Farm Tire Test Center in Columbiana, Ohio, also featured Harvey Firestone's original tractor and some of the early Firestone tires.
A full version of the story can be viewed on American Farmer TV. Click here and view the latest episode: As seen on RFD-TV video from 00:44 onward.