Oct 2, 2017
BSRO Leaders Attend National Youth of the Year Event to Support Boys & Girls Clubs of America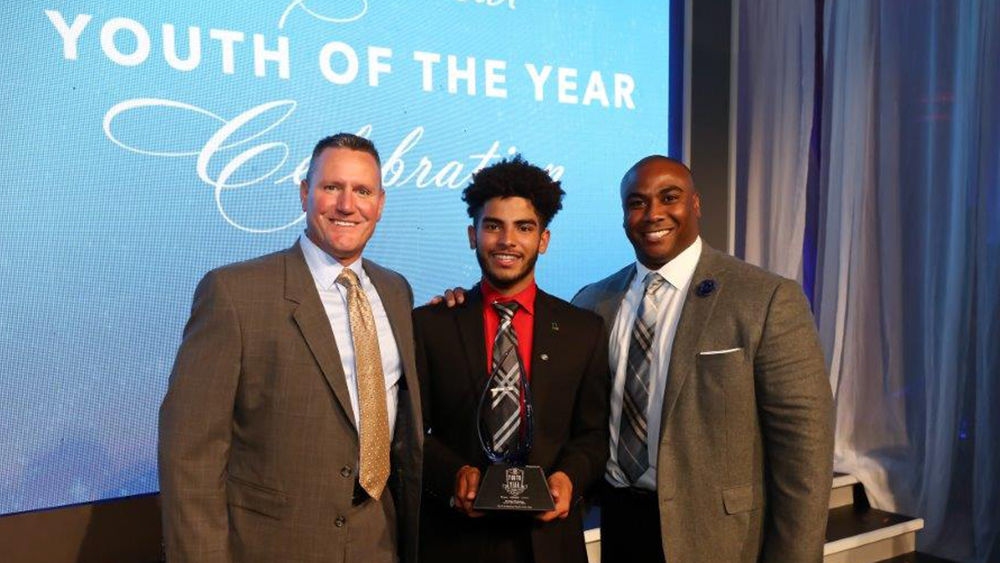 Bridgestone Retail Operations leaders with 2017-18 Youth of the Year, Carlos Polanco
Bridgestone Retail Operations (BSRO) is a proud supporter of Boys and Girls Clubs of America (BGCA). In the past three years, BSRO has raised more than $3 million to provide Club members a safe place, fun and friendship and high-impact youth development programs during critical non-school hours.
On September 26th, leaders from BSRO attended BGCA's signature event, National Youth of The Year, in Washington D.C. Attendees from BSRO included Joe Venezia, President, Damien Harmon, COO, Bob Edmunds, DVP Northeast, JR Kitchell, Region Manager and his management team from the D.C. area.
Since 1947, BGCA has chosen one extraordinary Club member every year out of six finalists from across the country to be a role model and advocate for the nearly 4 million youth served by Boys & Girls Clubs.
"During the reception, we heard inspiring speeches from finalists about how the local Clubs truly saved their lives, and that is not an exaggeration," said Joe. "Whether it was overcoming an abusive home life, depression or low self-worth, these teens eloquently expressed that Boys and Girls Club provided a safe haven in times of distress and nurtured them into the inspiring leaders they are today."
During his acceptance speech after being named the 2017-18 Youth of the Year, Carlos Polanco said – "My Club has taught me that I can be whatever I want to be. I should always dream big and go get it. I am ready to represent our dreamers."
After Carlos moved to the United States from the Dominican Republic when he was just five years old, he discovered his passion for education. Carlos prides himself not only on academic achievement, but also on his civic engagement. Carlos will be the first in his family to attend college this fall when he heads to Dartmouth College. His "American dream" is to become a Supreme Court Justice.