Aug 10, 2017
Bridgestone volunteers help Metro Nashville students kick off the new school year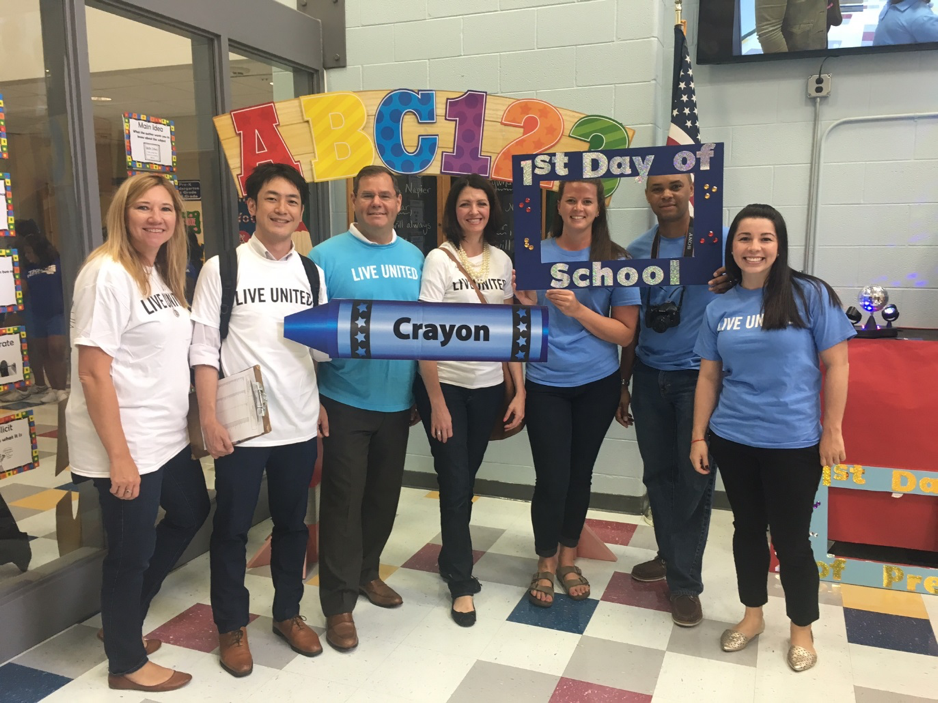 Thousands of Metro Nashville elementary school students had a better first day of school thanks to 150 Bridgestone volunteers who participated in United Way of Metropolitan Nashville's Stuff the Bus Short-a-Thon and Backpack Delivery on the first day of school.
For the fourth consecutive year, Bridgestone teammates were a part of a volunteer team that stuffed more than 10,000 backpacks with donated school supplies for students enrolled in Metro Nashville Public Schools this year.
Bridgestone volunteers also helped children and their parents navigate the first day of school, which can often be an overwhelming experience. Volunteers helped them find their classrooms and even took pictures to capture the special moments.
Bridgestone has been proud partner of United Way of Metro Nashville since 1992 and with the support of our teammates this year, we expect to have our best campaign ever and help even more people in our community.