Dec 18, 2017
Bridgestone Retail Operations hosts Job Shadow Day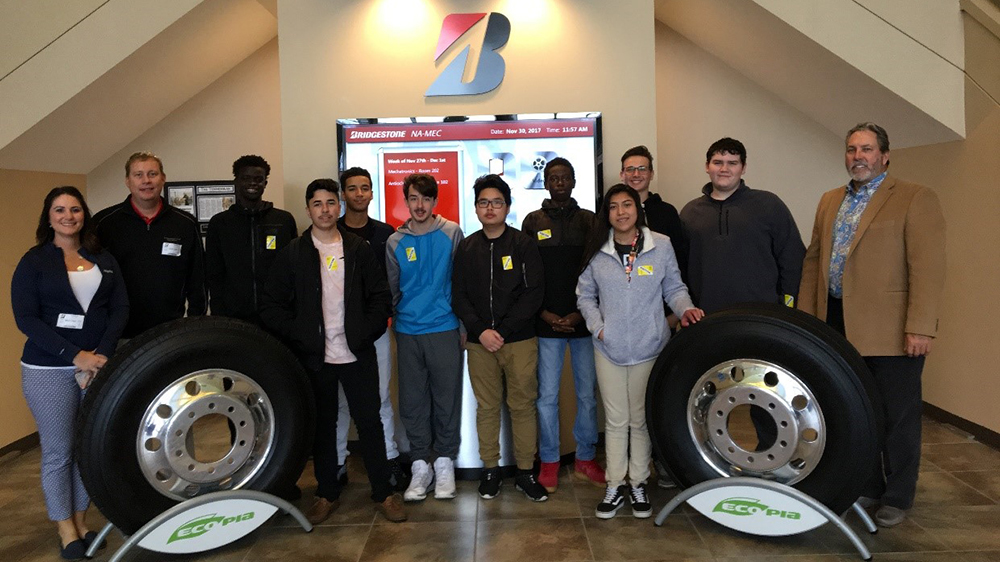 On November 30, Bridgestone Retail Operations (BSRO) hosted a Job Shadow Day at the North American Manufacturing Education Center (NA MEC) with students from Antioch High School. Nine students from Antioch spent the morning with Bridgestone teammates learning about our retail business.
Bridgestone teammates led tours and spoke with students about the types of jobs they may qualify for upon completing their Automotive Technology coursework at Antioch High School. The Automotive Technology course offers students a hands-on learning experience, providing the class with opportunities to learn trade skills and basic information about the equipment and technology used by manufacturers like Bridgestone.
Through working with local students to help prepare them for a future in the automotive service industry, Bridgestone remains committed to contributing and improving the communities where we do business.​