Dec 29, 2017
Bridgestone Brazil's proving ground celebrates 20 years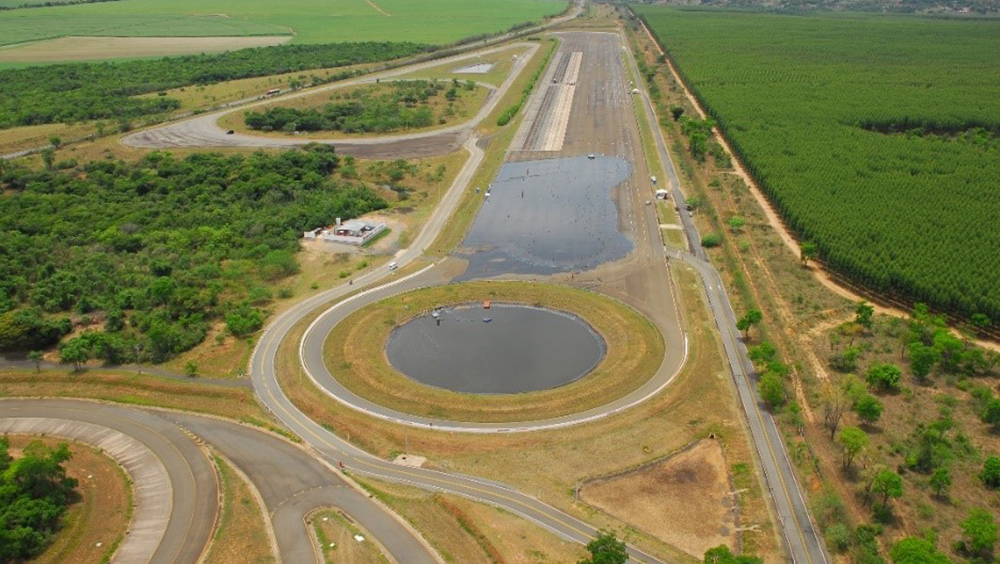 Bridgestone Brazil (BSBR) is celebrating 20 years of operation at its proving ground in São Pedro, Brazil. The test center was designed to carry out various performance tests throughout the development of all types of Bridgestone tires and perform full evaluations of automotive vehicles
Since its inauguration, more than 3,000 vehicles have been evaluated with 10,800 sets of car tires, pickup trucks and trucks.
In celebration of this milestone, here are a few facts about the proving ground in Brazil:
Technical evaluations are done with practical and standardized tests in several proving field tracks.
The technical center is fully equipped with a braking and hydroplaning lane used to measure stopping distance and aquaplaning evaluations.
The vehicle dynamics track, vibration and roughness are used in the functioning tests of the tires to assess vehicle dynamics, comfort and noise.
The runway is used to assess tire functionality on vehicles in high pitched speed on the curves.
The technical center has 28 different noise and comfort surface applications, presenting technical and climatic characteristics that simulate various conditions to ensure the adequate performance of the tires for both the Brazilian market and exports.
The proving ground conducts about four tests per week and receives tires from all BSBR plants, as well as other locations in South America.
The test center's location is central to the main automotive industries in the country and its facilities are 100% adapted to the mandatory tests of the Brazilian Labeling Program that indicates the bearing resistance, wet adhesion and noise.
"Bridgestone Brazil's proving ground was created to help us achieve our corporate mission of Serving Society with Superior Quality. We strive to fulfill this responsibility by leveraging its strengths and creating innovative and advanced technologies to render the highest levels of comfort and safety," said Mario Pinheiro, General Manager of BSBR Proving Ground. "During our 20 years of operation, we have played a key role in Bridgestone's tire development, continually improving our evaluations and tests to better serve the Boss.​
With ten locations in eight countries around the world, Bridgestone proving grounds play an indispensable role in tire development. To learn more, click here.