Dec 21, 2017
BRAVO helps veteran families celebrate the holiday season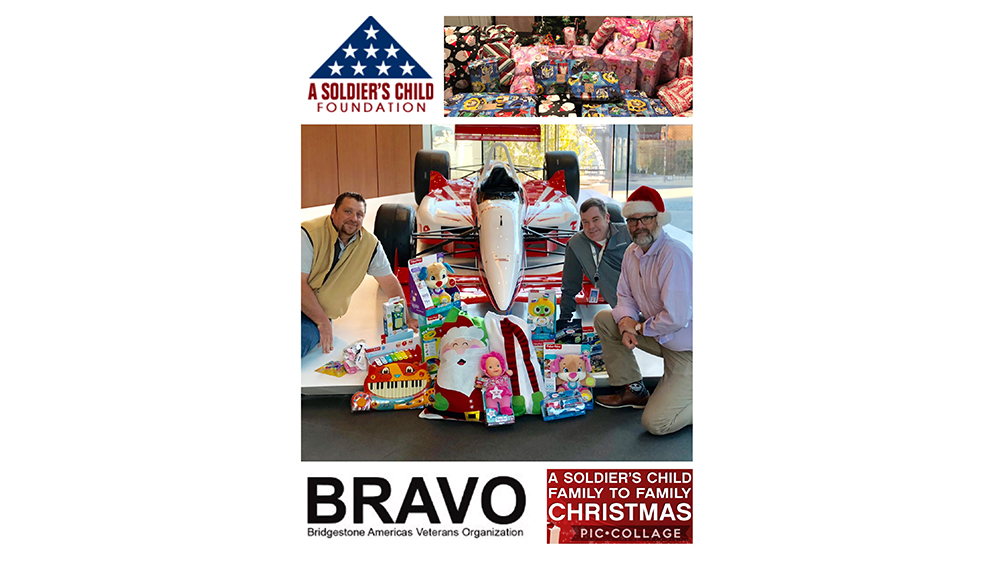 Bridgestone Americas Veterans Organization (BRAVO), a newly formed veterans' affinity group, shared their holiday spirit with the veteran community of Middle Tennessee throughout the month of December.
To make the holidays brighter for children with deployed parents, BRAVO adopted six children from Fort Campbell through A Soldier's Child Foundation's Family to Family Christmas program. BRAVO delivered gifts for the children to remind them how much we appreciate the sacrifices of our service men and women and their families.
With the support of teammates located at the Bridgestone Tower, the Bridgestone Operations Center and the Lebanon Distribution Center, BRAVO also raised $300 for Walmart and Kroger gift cards to support Operation Stand Down Tennessee (OSDTN). OSDTN provides veterans with gift cards to purchase basic necessities such as food, clothes, blankets and toiletries.
BRAVO is dedicated to providing a support network for veterans' families, mentorship opportunities, community outreach and professional development with a focus on community outreach and recruitment and retention of veteran employees.