Feb 10, 2017
Bridgestone scores big at Super Bowl LI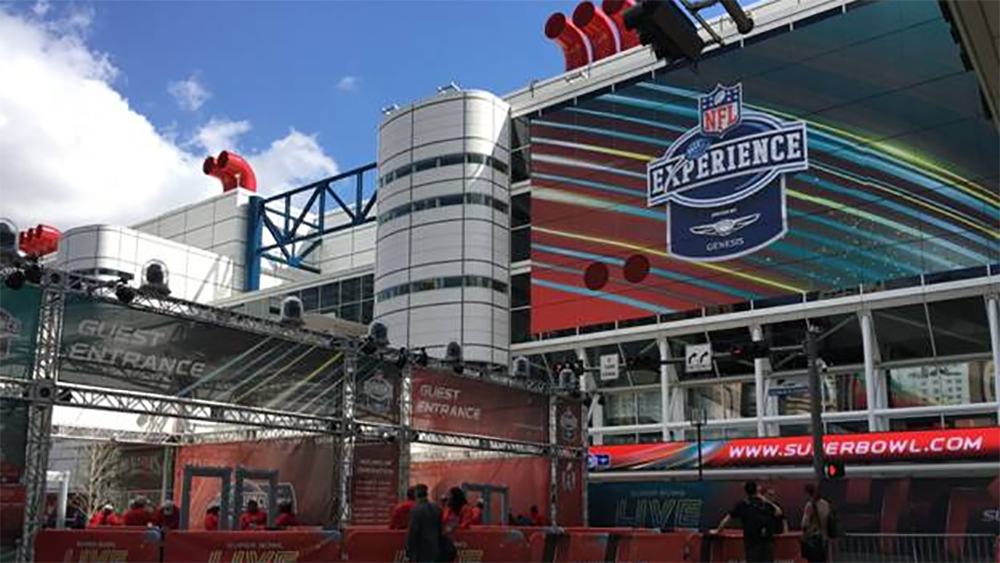 The New England Patriots, the NFL and Lady Gaga weren't the only ones to benefit from a record-breaking week in Houston, Texas. The Bridgestone brand was front-and-center at Super Bowl LI with a diverse and dynamic activation that engaged fans around its position as the Official Tire of the NFL.
One of the largest turnouts in Super Bowl history packed downtown Houston leading up to the big game, at times even filling the NFL Experience and Super Bowl Live fan zones to capacity. The huge crowds offered Bridgestone a marquee opportunity to interact with the Boss through its two primary interactive spaces at the George R. Brown Convention Center, which housed both fan and media activities throughout the week.
More than 15,000 fans visited the Bridgestone Performance Field in the NFL Experience to test their passing, receiving and kicking skills while learning about the features and benefits of our DriveGuard, Ecopia and Dueler tires. Several current and former NFL stars, including running backs Le'Veon Bell and Melvin Gordon, stopped by to take pictures and put fans through the drills.
In addition, Bridgestone served as the presenting sponsor of the Media Fan Gallery, which housed the popular "radio row," where athletes and celebrities could frequently be spotted making the interview rounds with both local and national media. Here Bridgestone gave fans a chance to capture their own "performance moment" by diving into a giant foam pit to catch a pass, as well as test out the latest Bridgestone Golf equipment in a putting challenge.
Outside of fan engagement, Bridgestone served as the presenting sponsor of the "Performance Play of the Year" at the annual NFL Honors award show, which was broadcast on Fox Sports One. This year's award went to Tampa Bay Buccaneers' wideout Mike Evans for an incredible one-handed catch he made in Week 9 against the NFC Champion Atlanta Falcons. Bridgestone also presented several "Bridgestone Performance Plays of the Game" throughout Super Bowl LI, both on the live TV broadcast and on the big screens at NRG Stadium.
The NFL partnership is one of several strategic sports relationships for Bridgestone that gives millions of performance-minded fans an opportunity to learn about our world-class products and services. This is the tenth straight year that Bridgestone has been a part of the Super Bowl, dating back to an initial sponsorship of Super Bowl XLII Halftime Show in 2008.