Jan 5, 2017
2017 Bridgestone NHL Winter Classic Recap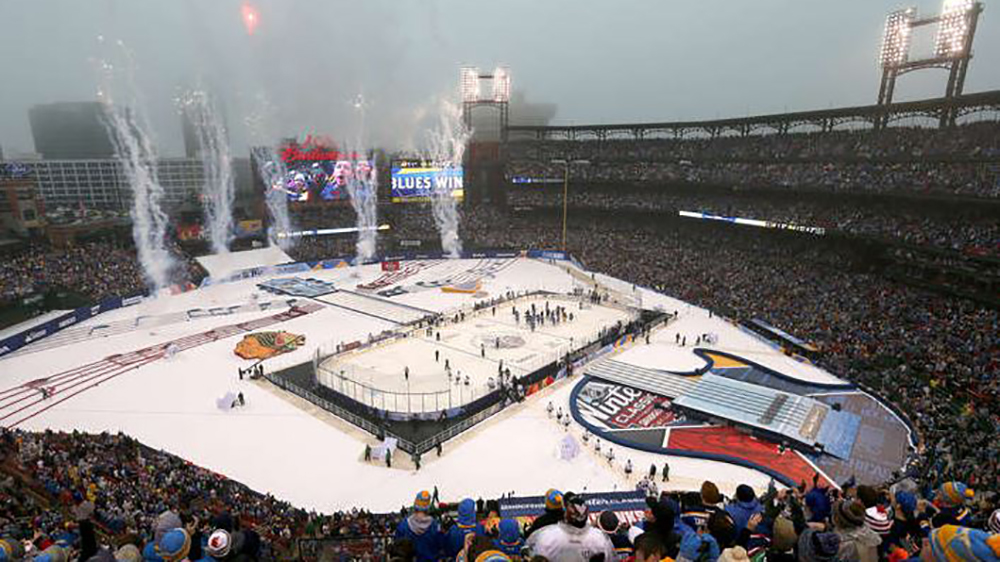 The view from the top of Busch Stadium at the start of the 2017 Bridgestone NHL Winter Classic.
The year started off with a bang, and some light drizzle, at the 2017 Bridgestone NHL Winter Classic® at St. Louis' Busch Stadium, where the St. Louis Blues defeated the Chicago Blackhawks, 4-1, in front of a sellout crowd of nearly 50,000 fans and near record TV viewership.
Throughout the three-day weekend, Bridgestone engaged and educated thousands of fans at THE PREGAME via product displays and other interactive brand games, including the Bridgestone foam pit, where fans can suit up in goalie gear and make big saves. Inside the stadium, BIG FOOT, the iconic monster truck that features Firestone agricultural tires, was wrapped in a Bridgestone NHL Winter Classic livery and served as a photo op for fans before, during and after the event.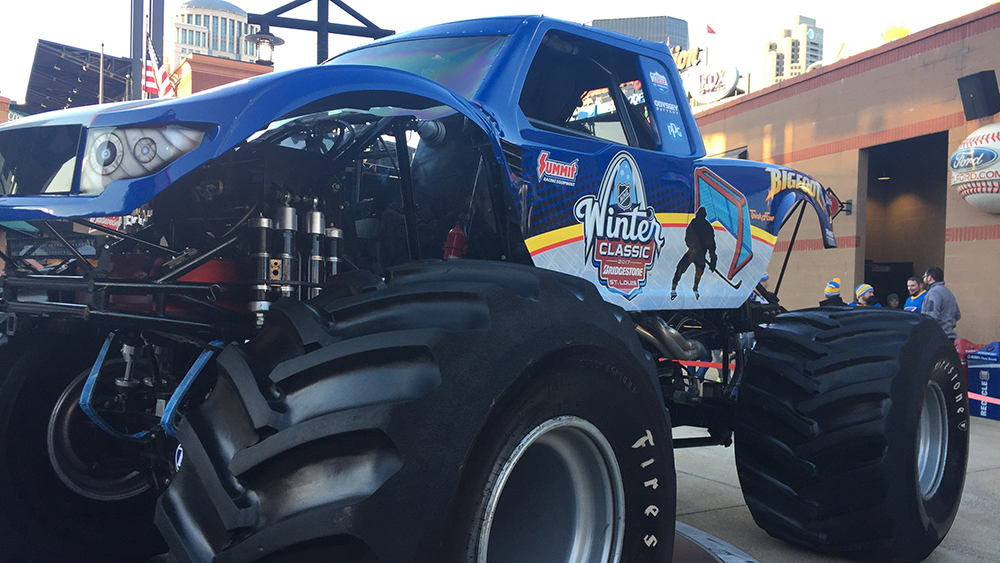 The company also hosted Olympic gymnast and Team Bridgestone athlete Aly Raisman and Verizon IndyCar Series driver Graham Rahal during the event. Both athletes are avid hockey fans and were on-site to engage with Bridgestone guests and serve as media spokespeople.
Bridgestone also paid-it-forward in the New Year as the team was able to partner with FOX 2 News in St. Louis to provide a deserving family tickets to the Bridgestone NHL Winter Classic. The reporter, Katherine Hessel, found a family trying to watch the game from outside of the fence and, courtesy of Bridgestone, the family was able to attend the game for free. Check out the story HERE.
For nearly a decade, the Bridgestone and the NHL have partnered to make the Winter Classic a marquee event on the League's calendar and the 2017 event in St. Louis surpassed expectations for all involved.