Jul 12, 2016
Think Before You Drive 2016 Program Launches in Latin America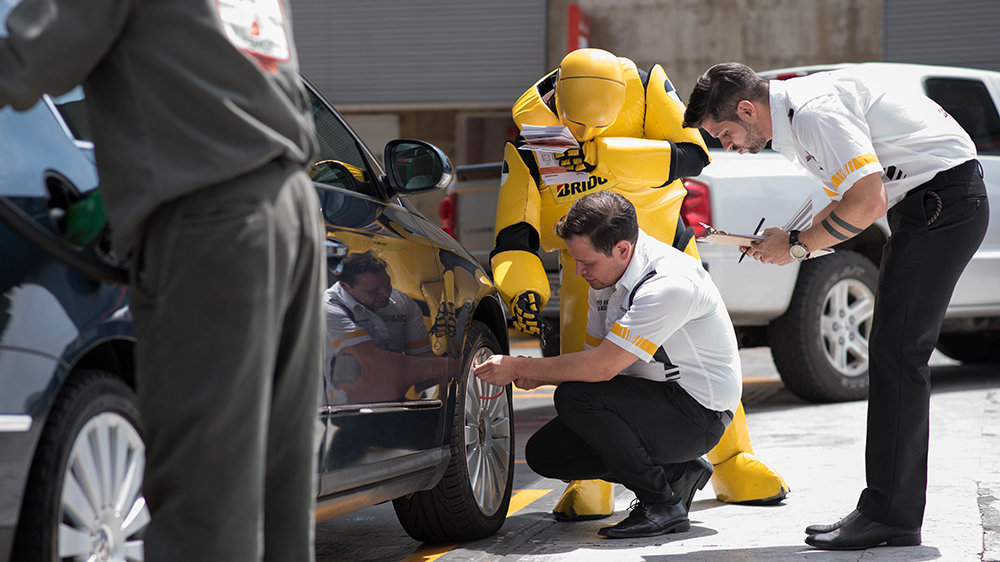 Each year, Bridgestone implements the global road safety operatives "THINK BEFORE YOU DRIVE," with the goal of promoting simple road safety messages to drivers in order to reduce the exposure to traffic accidents and dangerous driving situations during summer holidays.
Our Bridgestone promoters accompanied by Crash Dummy will be in four service centers in Colombia and Costa Rica, and four petrol stations in Mexico, giving motorists a guide that allow them to have a safe and pleasant journey.
The brochures highlight actions that take a few seconds but could save lives and identify the main risk factors that can result in serious or fatal crashes. Further, the team and Crash Dummy will distribute plugs for valves, pressure gauges inflation and wear.
It is important to Bridgestone to provide first-hand information for all drivers, helping to raise awareness when driving, minimizing the likelihood of road accidents.