Jun 17, 2016
Firestone Firehawk tires featured on Mustang360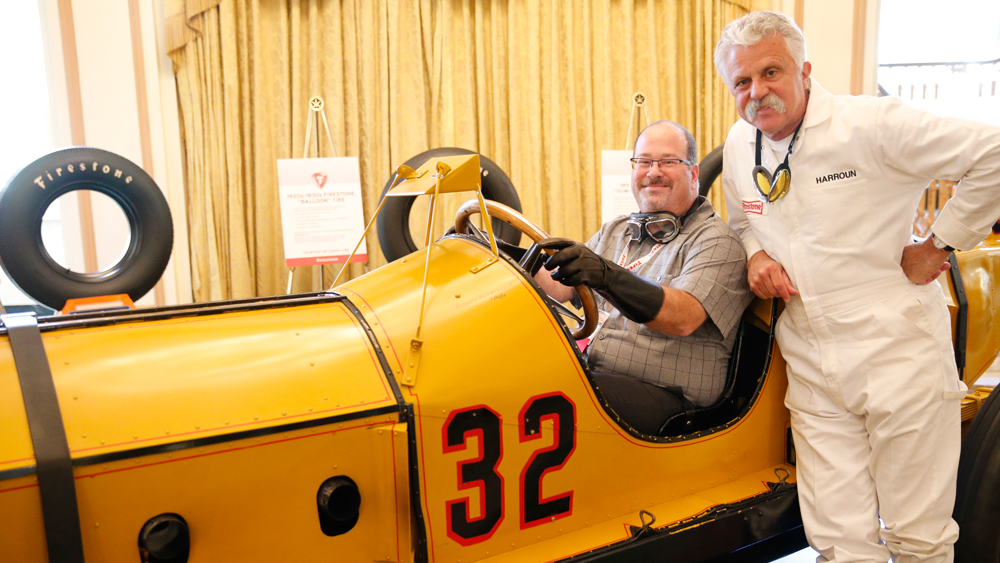 Mark Houlahan, Mustang Monthly/Mustang 360 writer and Corky Coker, Coker Tire CEO, pose for a photo with a replica of the 1911 Marmon Wasp, which won the inaugural Indianapolis 500 on Firestone tires.
Published by: Mustang Monthly/Mustang360
The newest high performance tire offerings from Firestone are being featured on Mustang360, an online news site that is affiliated with Mustang Monthly magazine. Writer Mark Houlahan attended the company's exclusive Firestone media product launch event in May, where he tested the new Firehawk A/S and Firehawk Indy 500 tires at the Indianapolis Motor Speedway.
Houlahan had this to say about the new Firehawk Indy 500 tire: "We could instantly feel how the larger shoulder blocks found on the Indy 500 greatly improved our traction coming out of the corners… we felt confident going faster and deeper into corners with more throttle on exit."
In addition to testing the newest Firestone high performance tire offerings, both of which launched in spring 2016, Houlahan's story acknowledged the rich history of the Firestone brand, and how motorsports have long been a proving ground for Firestone tire performance and innovation. Read the full Mustang360 story on Firestone here.