Jul 19, 2016
Firestone Fibers and Textiles Kings Mountain facility welcomes Secretary of North Carolina Department of Environmental Quality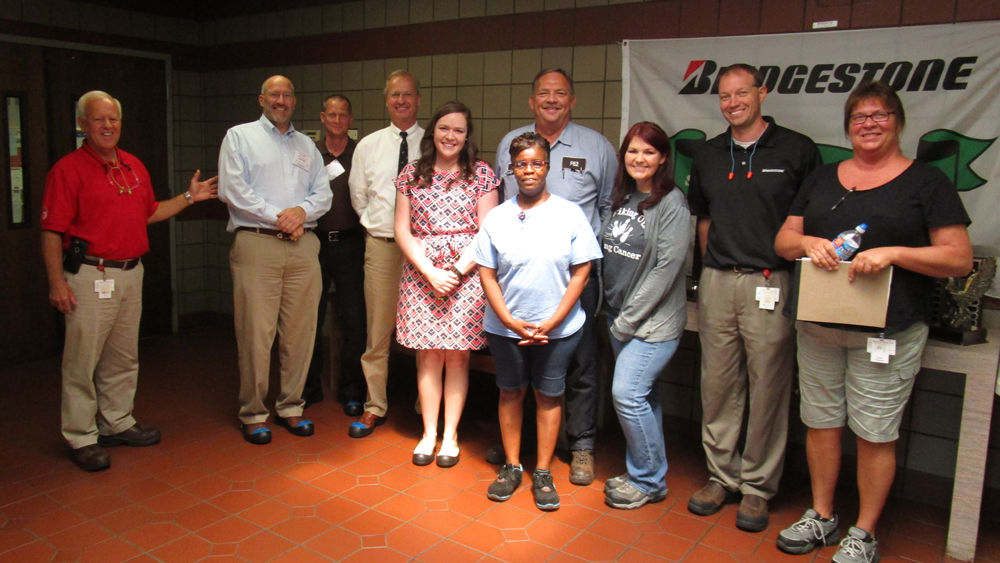 The Firestone Fibers and Textiles facility in Kings Mountain recently hosted representatives from the North Carolina Department of Environmental Quality (DEQ), including Secretary Donald van der Vaart, who wanted to see first-hand the positive environmental impact the plant is making.
During his visit, Secretary van der Vaart was treated to a tour of the facility, where he met with teammates and heard about their individual roles and responsibilities. In addition, leaders from Firestone and the DEQ sat down to discuss how the facility can continue to be an environmental steward and opportunities to reduce utility costs while maintaining environmental compliance.
Firestone has a strong partnership with the DEQ; in 2012, the department recognized the facility with the Environmental Steward award.