Jun 16, 2016
Bridgestone Tire Operations Wilson Plant receives Superior Energy Performance certificate from the Department of Energy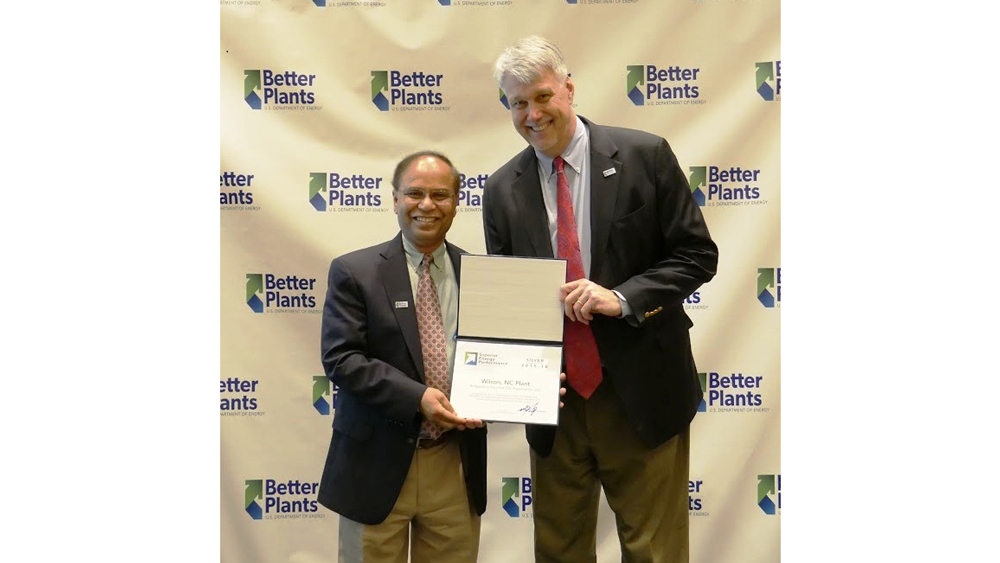 The Department of Energy (DOE) recently awarded the Bridgestone Americas Tire Operations Wilson Plant with the Superior Energy Performance certificate during the Better Buildings Summit held in D.C.
The Superior Energy Performance certificate is award to facilities that are leaders in energy management and productivity improvement. The facilities that have received this recognition have met the ISO 50001 standard and improved their energy performance up to 30 percent over three years.
On hand to accept the recognition for Bridgestone was Muneer Chowdhury, Energy and Environmental Efficiency Manager. Muneer also sat on a panel to discuss innovative industrial projects, technologies and practices to save water.
The Better Buildings Summit is an annual meeting organized by the DOE to bring leading organizations across key sectors together and showcase solutions to reduce energy intensity in their buildings portfolio-wide by 20 percent over the next ten years.