Jan 12, 2016
Bridgestone's Amanda Mathis and Margaret Levine named 2016 Women of Influence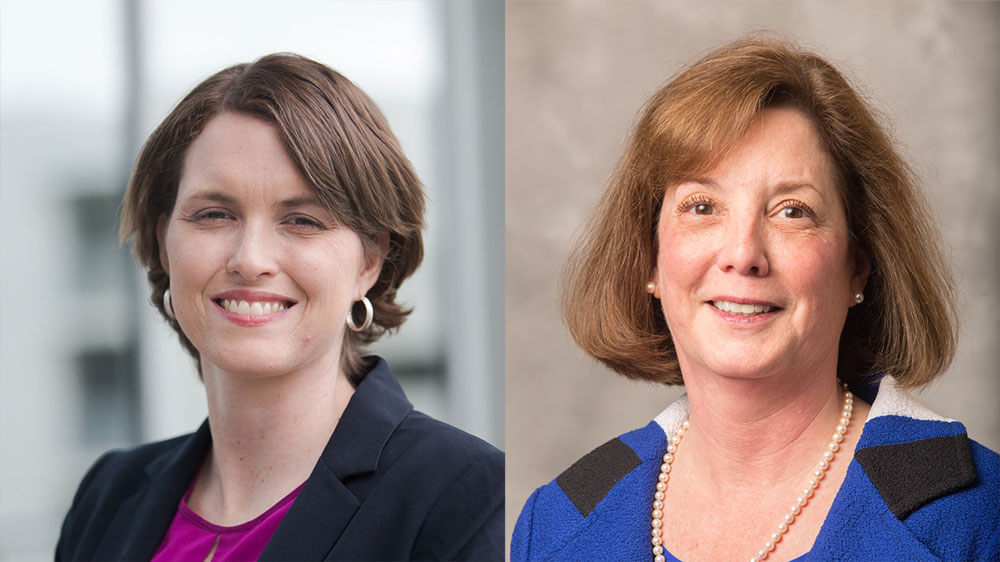 The Nashville Business Journal recently named two Bridgestone teammates as recipients of its 2016 Women of Influence Award: Amanda Mathis, Vice President, Finance, Bridgestone Americas Tire Operations North America, and Margaret Levine, Vice President, Corporate Security, Bridgestone Americas.
For 10 years, the Women of Influence annual award program has recognized the most influential women across Middle Tennessee for standing out in their fields, business excellence and helping others achieve success.
Amanda has served as Vice President of Finance since January 2013 and is responsible for operational finance for the Consumer Tire and Commercial Tire divisions, as well as Bridgestone Canada, Firestone Natural Rubber and Firestone Fibers & Textiles. When she's not at work, Amanda is an active member of the Nashville community and serves as a Governing Member of the Nashville Symphony and a member of the Nashville International Airport's Nashville Air Service Coalition.
Margaret has been with Bridgestone since 2008, and leads Bridgestone's enterprise-wide security program in identifying risks, reducing vulnerabilities and responding to crises across national and international locations. Outside of Bridgestone, Margaret is a Steering Committee Member of the International Security Foundation and served as the fir​st woman president of the International Security Management Association, among other activities.​
Amanda, Margaret and the other award recipients will be honored at the Women of Influence luncheon Feb. 9 in Nashville, and also will be featured in a special edition of the Nashville Business Journal on Feb. 12.