Jan 7, 2016
Bridgestone NHL Winter Classic hosts the Boys and Girls Clubs of America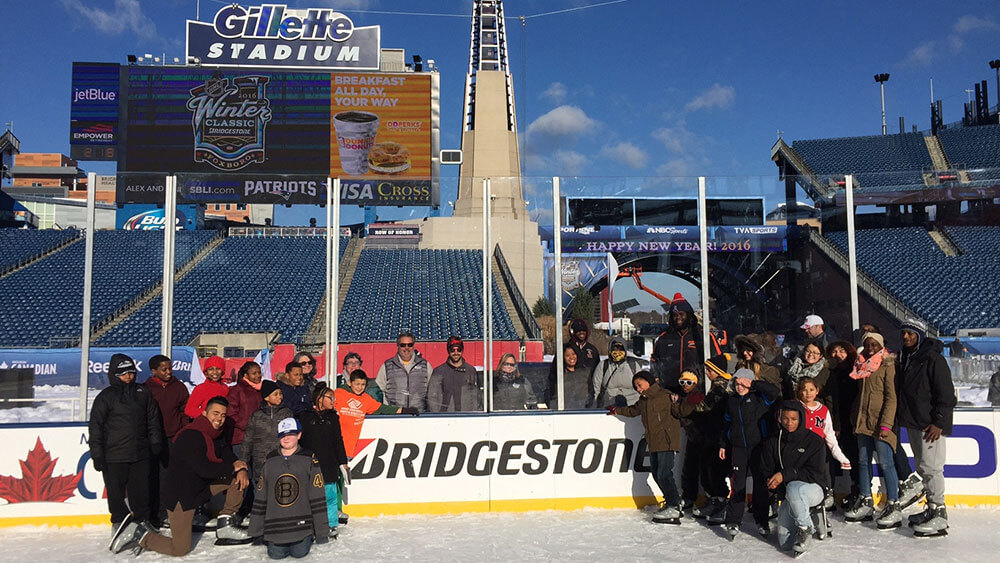 The Bridgestone NHL Winter Classic, held on New Year's Day in Boston, hosted some very special guests from several Boys & Girls Clubs of America (BGCA) locations in the area.
At the game, the kids received an in-stadium welcome, during which they even got some face time on the big screen. The next day, the group enjoyed open skate at the arena plus photo opportunities with the Stanley Cup.
Bridgestone Retail Operations (BSRO) and BGCA have teamed up in a national cause marketing partnership called Driving Great Futures to provide programming and resources for kids in Clubs across the country during out-of-school time. In the Boston area, BGCA serves more than 16,000 kids at 11 different Clubs each year. Through this partnership, BSRO is following through on its commitment to being the most trusted provider of automotive care in every neighborhood it serves by supporting and uplifting local youth.