Jul 25, 2016
Bridgestone Mexico and Costa Rica Work Together to Support World Environment Day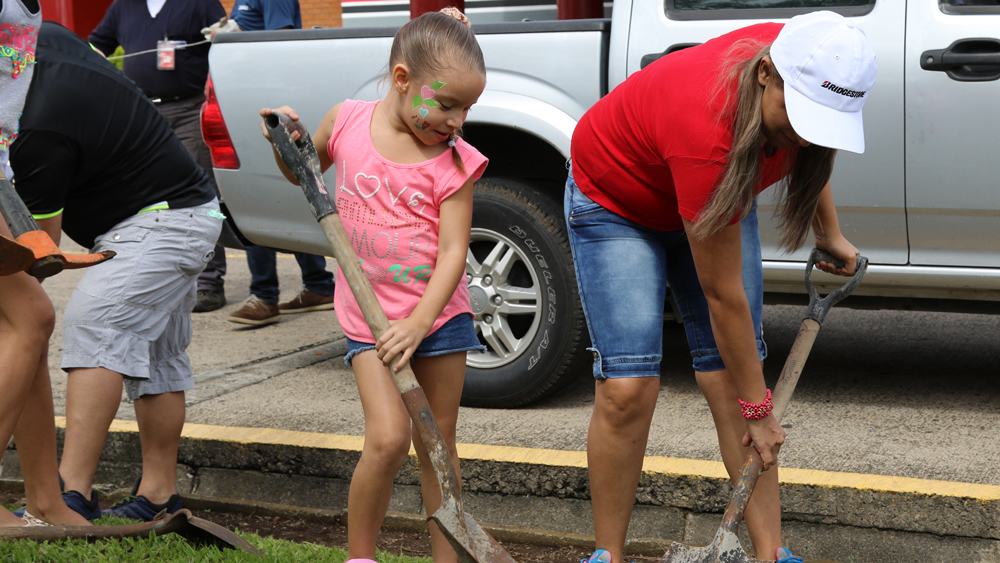 As a company committed to improving the environment, Bridgestone and its teammates in Mexico and Costa Rica, accompanied by their families, worked together to support World Environment Day in two Latin American countries.
The Bridgestone Mexico team worked in collaboration with the Ministry of Sustainable Development and the Ministry of Health in Morelos by participating in the fourth edition of Llantatón Bridgestone. This initiative allows citizens to bring their waste tires to the collection centers for proper disposal. During the Llantatón 2016, they collected 127 tons of waste tires to generate alternative fuel for cement kilns, used for building asphalt roads under traffic and the manufacture of furniture, crafts and other products. This activity works to minimize health issues by preventing the proliferation of mosquitoes that transmit diseases such as dengue, chikungunya and zika.
In the company's Bandag facilities, located in Leon, Guanajuato, Bridgestone teammates performed the first Reciclón, where they collected approximately 50 k of recyclables (paper, glass, plastic and metal). Children of teammates also participated in a drawing contest in which they illustrated their daily actions to protect the environment.
In Costa Rica, more than 100 volunteer teammates and family members planted trees at the Bridgestone site located in Belén de Heredia with the support of the Costa Rican Electricity Institute. In addition to planting trees, volunteers participated in a workshop to manage waste tires, which serves as training for the waste collection center to be installed in Costa Rica.
These initiatives demonstrate Bridgestone's ongoing commitment to the environment and to creating a positive impact on the communities where we live and work.