Mar 14, 2016
Bridgestone Costa Rica gives back to students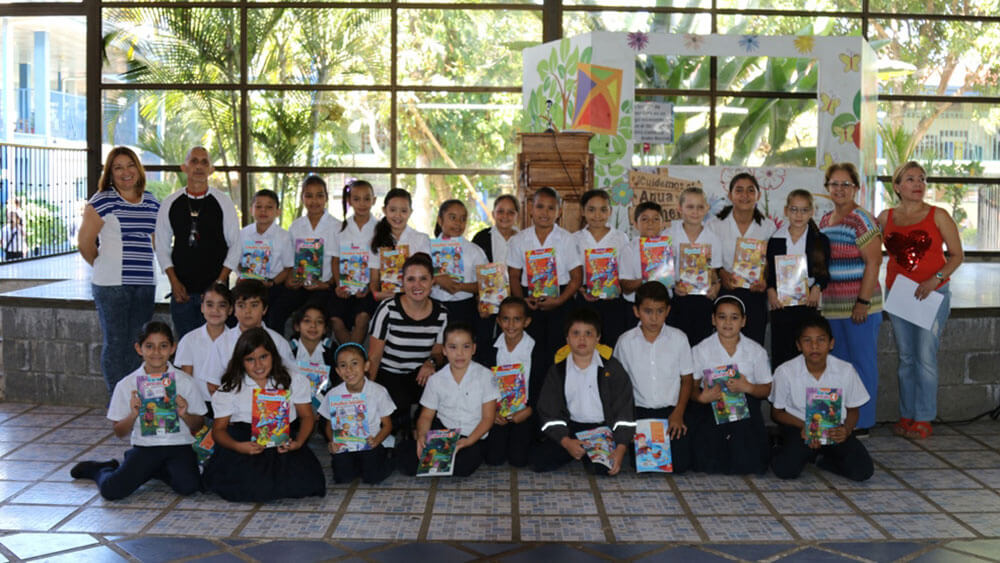 Through two initiatives, Bridgestone Costa Rica is helping make roads safer for students and providing them with the resources they need to succeed in the classroom.
The beginning of the school year means more students are traveling the roads to and from school. To help make roads safer, Bridgestone Costa Rica partnered with the Ministry of Public Works and Transportation, the Road Safety Council and other private companies to educate drivers on proper vehicle and tire maintenance. Teammates handed out thousands of brochures with important safety tips, including verifying proper tire pressure and not driving when sleepy or intoxicated.
In addition to the driver safety, Bridgestone Costa Rica also partnered with nonprofit Libros para Todos and publishing company Grupo Nacion to provide 3,640 textbooks for 910 school children in the town of Belen. The educational materials are helping students living in vulnerable and impoverished conditions have a successful school year.
Thank you to Bridgestone Costa Rica for keeping the roads safe for students and helping them succeed in the classroom.