May 4, 2016
Bloomington, Ill. teammates volunteer in Earth Day clean-up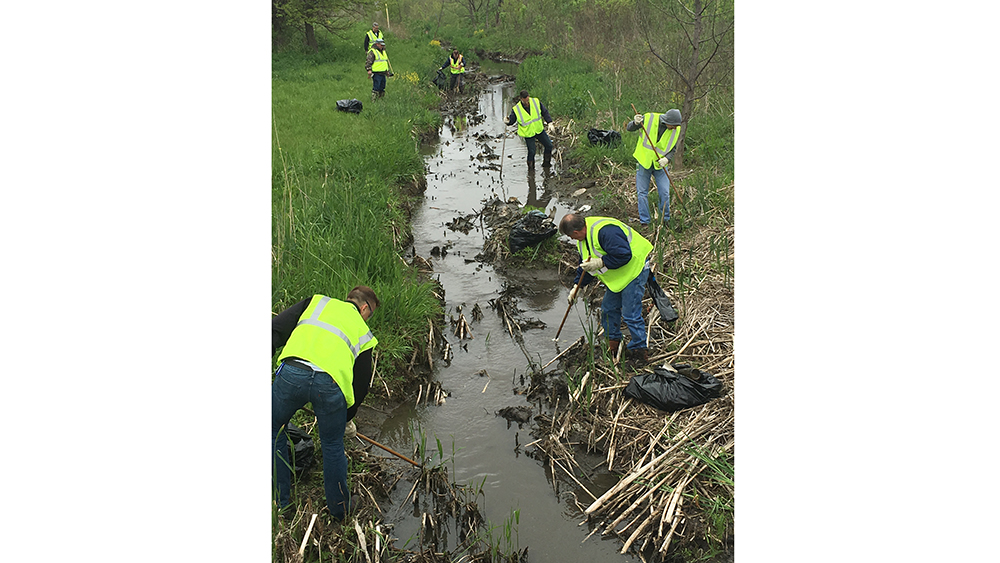 Teammates from the Bridgestone Americas Tire Operations plant in Bloomington, Illinois, recently participated in the 7th Annual Bloomington Plant Sugar Creek and Earth Day Clean-up. In less than two hours, 17 teammate volunteers collected more than 1,500 pounds of garbage and debris from the nearby waterway.
"Great Job and thank you to all that helped to make this happen," said Trevor Brothers, HR Generalist II, BAMG-BLM OTR. "It is amazing what we can accomplish in less than two hours when we work together as a team."
The company is proud of all its volunteer teammates for being responsible stewards of the environment.