Jul 29, 2016
Bridgestone ATC hosts students from the STEP Program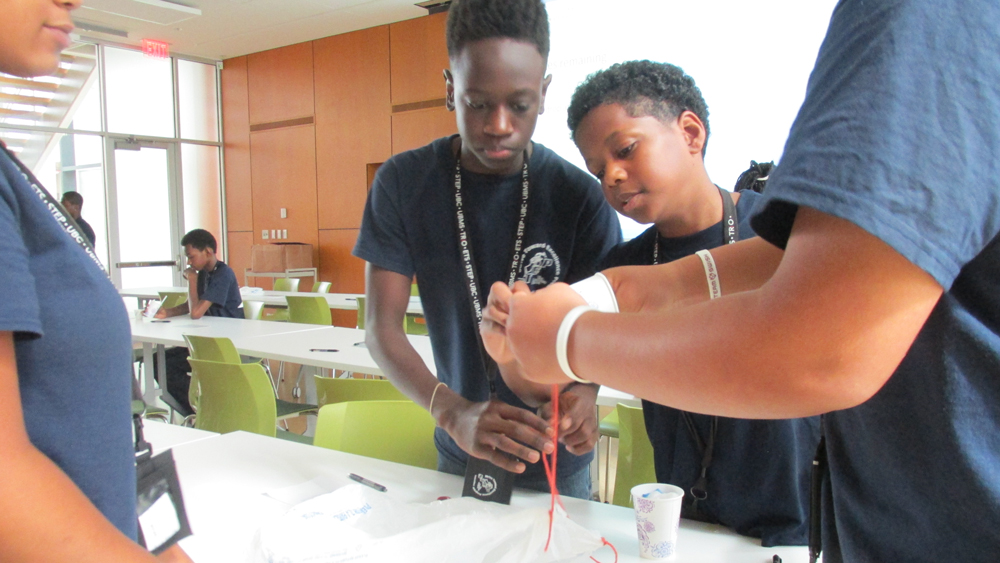 Bridgestone Americas Technical Center (ATC) in Akron, Ohio, recently hosted 47 seventh and eighth grade students from the Strive Toward Excellence Program (STEP). The students are completing their summer portion of the STEP program, which involves afterschool workshops and a six-week summer program that focuses on Math and English. During their visit students participated in an egg drop competition in the ATC atrium and scavenger hunt.
STEP, which was established in 1988 by The University of Akron through a $3 million Firestone Trust Fund gift, selects 20 sixth grade Akron-area students each year to serve as Firestone Fellows. After finishing STEP in the eighth grade, the Firestone Fellows progress to the University's Upward Bound Classic or Upward Bound Math and Science programs which assist them throughout high school. In addition, scholarships are awarded to STEP graduates who attend The University of Akron.
Click here for more information on the STEP program.