Aug 31, 2016
Akron Family Fun Fair Raises Funds for Local Charities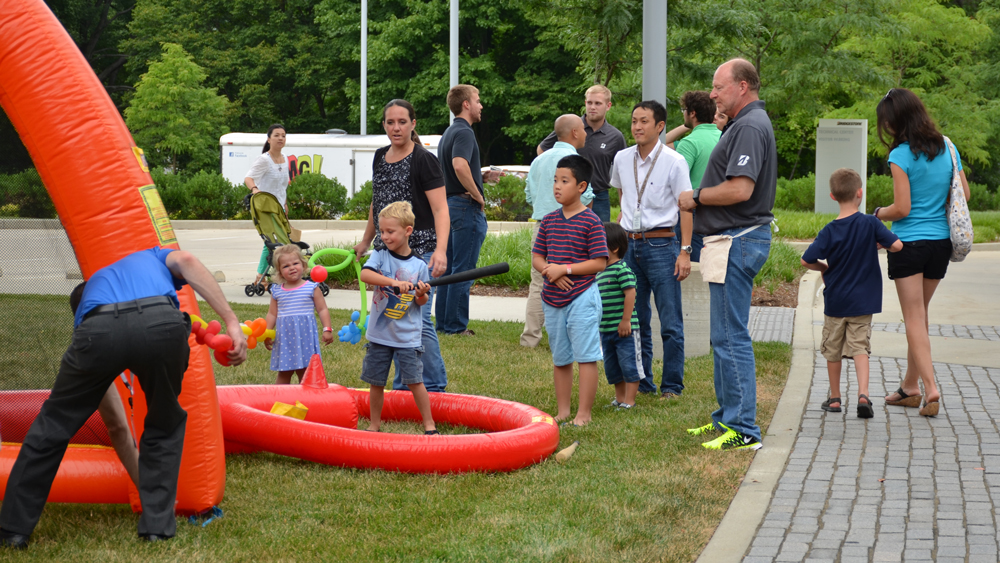 Akron teammates recently celebrated the sixth annual Family Fun Fair held on the Americas Technical Center campus. This teammate and family friendly event featured an executive dunk tank, trackless train rides, carnival games, bubble station, inflatables and carnival-type food. There were even Akron Zoo representatives in attendance to lead an educational exhibit as part of the event.
This year's fair raised $1,674 to be split among three organizations supported by Akron teammates, including the Akron Heart Walk, Making Strides Against Breast Cancer Walk and Akron March of Dimes. Representatives from the charities were invited to join in the fun and educate those interested in learning more about their work in the community.
Thanks to Candice Scheifele and her planning committee for their hard work in coordinating this fun and successful fundraising event.